Action movie star Bruce Willis' daughter Tallulah Willis is full of love for her father. The "Die Hard" star is currently battling with dementia after first being diagnosed with aphasia in 2022, which forced his retirement at the time.
Expressing her admiration for her father, Tallulah took to Instagram to share throwback photos of themselves together. She added an emotional caption that showed she missed having him be himself.
'These Photos Are Hitting Tonight'
Earlier in the year, it was revealed that Willis' battle with aphasia had taken a turn for the worse as he had also developed dementia.
Since then, his family and friends have been updating the public about his condition. Just recently, Willis' daughter Tallulah took to Instagram to express her love for her father, seemingly after taking a walk down memory lane to a time when he still had his wits about himself.
The 29-year-old, who goes by the Instagram name "buuski," shared on the platform snaps of herself and her father. In one, the duo could be seen cozying up to each other while sharing a single-seat sofa.
Another shot captured them together again on what appears to be a father-daughter outing. A third photo was a picture of her California driver's license, which showed that her father's name was also part of her full name.
Adding to the emotional pictures, Tallulah penned the caption, "damn, these photos are hitting tonight. Youre my whole damn heart, and I'm so proud to be your Tallulah Belle Bruce Willis."
How Fans Reacted To Tallulah Willis' Emotional Post About Her Father
Since sharing the snaps hours ago, it has garnered over 19,000 likes and counting. Several fans have penned heart emojis in the comment section, expressing their love and support for the duo.
Others also penned lovely words, remarking on how Tallulah shares a strong bond with her father. One person commented, "Such great photos of you both! I didn't realize one of your middle names was Bruce! How awesome."
A second fan said, "I'm so happy that you have this connection with your dad! He's always been one of favorites! You look a lot like him!"
A third fan mentioned, "Your dad is fabulous and so are you," while another commented, "Very sweet! Amazing bond, it's obvious and beautiful."
One more person penned, "Beautiful and Blessed Time is Everything and You Are Spending IT Wisely!!"
Bruce Willis Is No Longer 'Totally Verbal'
It comes a month after Glenn Gordon Caron, the mind behind Willis' 1980 sitcom "Moonlighting," told the New York Post that the actor is no longer "totally verbal."
"My sense is the first one to three minutes he knows who I am," said Caron, who revealed during the interview that he visits Willis from time to time.
He added about the actor, "He's not totally verbal; he used to be a voracious reader — he didn't want anyone to know that — and he's not reading now. All those language skills are no longer available to him, and yet he's still Bruce."
The Hollywood showrunner also mentioned that Willis was no longer that person who loved life and adored waking up each morning to live life to the fullest.
Caron continued, "When you're with him you know that he's Bruce, and you're grateful that he's there but the joie de vivre is gone."
Bruce Willis' Wife Says She 'Struggles With Guilt'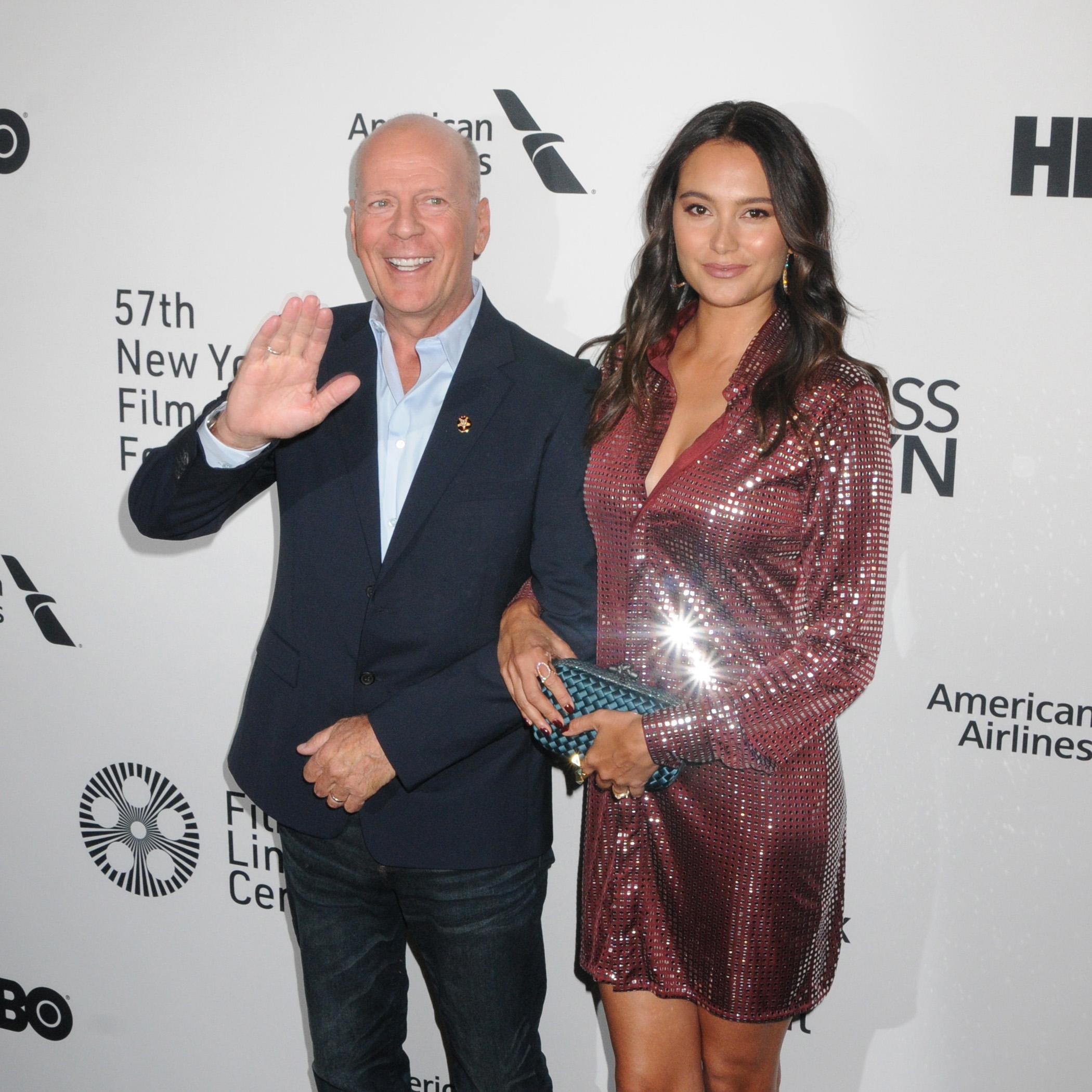 Most recently, Willis' wife, Emma Heming, spoke up about struggling with guilt over the fact that she is more privileged to handle the actor's condition, unlike many others who also have loved ones facing the same situation.
"I struggle with guilt, knowing that I have resources that others don't," Heming penned in a recent op-ed on Maria Shriver's Sunday Paper. "When I'm able to get out for a hike to clear my head, it's not lost on me that not all care partners can do that," she explained.
The mother of two also mentioned that it has made her choose the path of speaking out about Willis' condition with hopes that it would impact others.
"I see that what I share matters to others who may be struggling, and in a small way makes them feel seen and understood," the model added.
About Author