Singer and actress Halle Bailey seemingly just clapped back at the pregnancy rumors swirling online.
The 'Little Mermaid' star dropped a new post including a cryptic caption, hinting at telling her fans to "mind their business" amid the ongoing rumors stating that she is expecting a child.
Halle Bailey Is 'Minding Her Business' Amid Pregnancy Rumors
The Disney actress shared a new photo dump of her in a pool, leaning up against the edge, which is (once again) hiding her lower half. "minding my business…wbu? 😇🌴✨," Bailey captioned the post, seemingly telling her fans to "mind their business" regarding her personal life.
Rumors surrounding the real-life Disney Princess began after she shared a photo collage on social media, featuring herself in a purple swimsuit. The photos, which were shared weeks ago, seemingly covered her stomach and belly area, prompting fans to believe she is pregnant.
In the since-deleted photo, Halle Bailey was seen walking away from the camera in her purple swimsuit and a pair of sweatpants, but fans could not help but notice the seemingly small bump on her front. Although she looked like she tried to hide her stomach from view, fans were convinced she was hiding her belly because she had a bun in the oven.
See the photo in question here.
See Halle Bailey's Seemingly Cryptic Post
After Bailey posted the new series of photos with the cryptic caption, fans immediately had the actress's back, commenting things such as "They are definitely NOT minding their businesses, Halle, they're trying to mind yours… and it's weird" and "They're also, minding your business 😂."
A third expressed, "Halle said …. MIND YOOOO BUSINESS y'all lol. ❤️😍."
As another wrote, "Why do people feel entitled to know this beautiful woman business in the words of Bey get off my ovaries."
Halle Bailey Pregnancy Rumors Continue To Swirl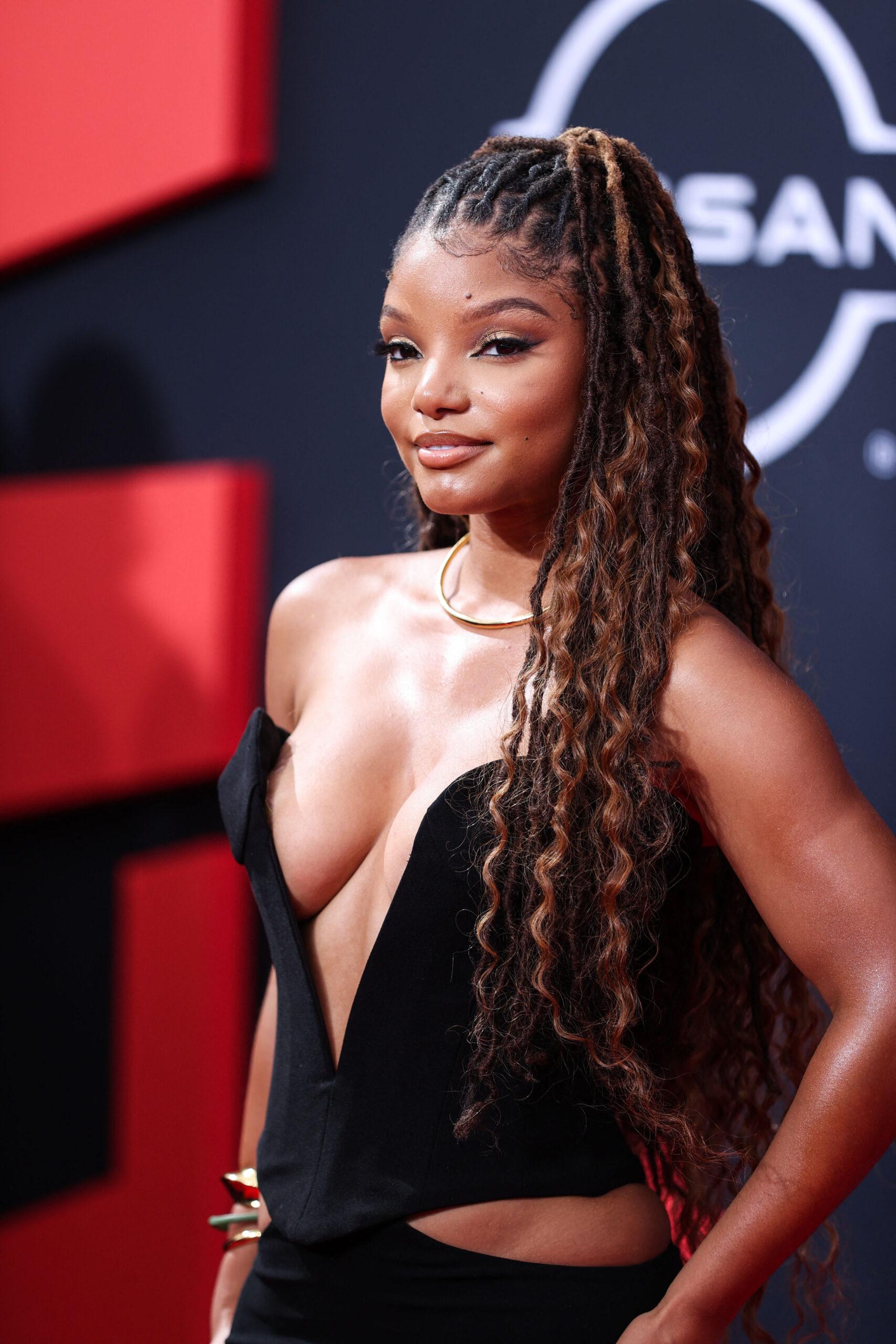 Photographers captured the actress a few weeks ago, which showed Bailey wearing light gray baggy sweatpants and a dark gray hoodie over a red T-shirt, which could have been hiding a baby bump (if she has one).
Fans began dissecting the photos as they examined them closely, noticing Bailey's stomach area may have had a bump hiding under her baggy sweatshirt, though, the actress has yet to speak out on the pregnancy issue.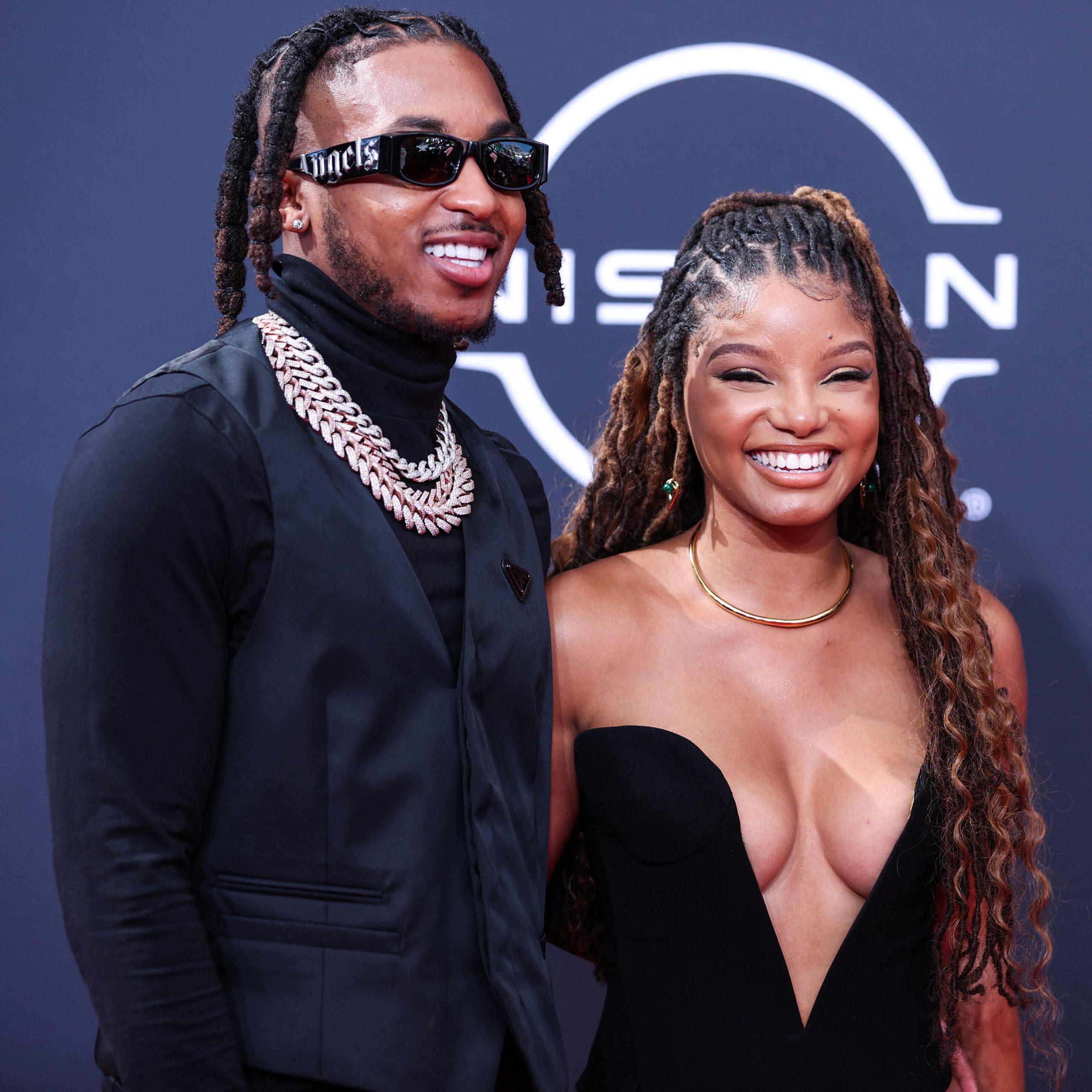 Fans first speculated the "Little Mermaid" actress was pregnant at the 2023 MTV Video Music Awards.
"Halle stayed away from the pink carpet so she would not be photographed, and when she was inside, she was very mindful in the way she gave hugs, and who she gave them to," an insider told Page Six at the time. "The orange dress flow was an indicator she was trying to hide."
Bailey, who has been dating YouTuber and rapper, DDG, for a year and a half after they met in 2022 in Las Vegas to see Usher's music residency, chose to wear a long, loose-fitted orange halter gown that seemingly hid her stomach area to the awards show a few months ago.
The source added that at the 2023 MTV Video Music Awards, "[Halle Bailey] would keep her distance when someone got too close, and she gave out more handshakes than her [usual] enduring embraces."
About Author