"Full House" star John Stamos is speaking out about Kelly Ripa's and Mark Conseulos's sex talks, saying he is "tired" of hearing about it.
The couple currently co-hosts "Live With Kelly and Mark" together where they discuss various topics. Lately, the two have been discussing their sex life, and John Stamos has had enough!
John Stamos Has Had Enough Of Kelly Ripa's, Mark Consuelos Sex Life
John Stamos appeared on "Live with Kelly and Mark" to promote his new memoir, where he also admitted he is "tired" of hearing about the married couple's sex life. "I'm tired of reading about you guys having sex all the time," he said laughing. "Every time – where we had it, secret places, you played dead?"
Ripa then jumped in, defending her and her husband's "sex" talks, saying that it only comes up because they often tell stories about other reports on sex, and "suddenly it's attached to us having sex."
"You're making us look bad, all us men across the United States," Stamos jokingly told the "Riverdale" actor, who sarcastically responded, "Oh really, thank you, John that's a big compliment from you."
Ripa then made a joke, asking the "Full House" actor, "Why? Are you no longer having sex, John? to which Stamos defended himself, admitting, "No I am. I'm ready to go I mean, not like him," referring to Consuelos.
Kelly Ripa and Mark Conselous Talk Sex On Live TV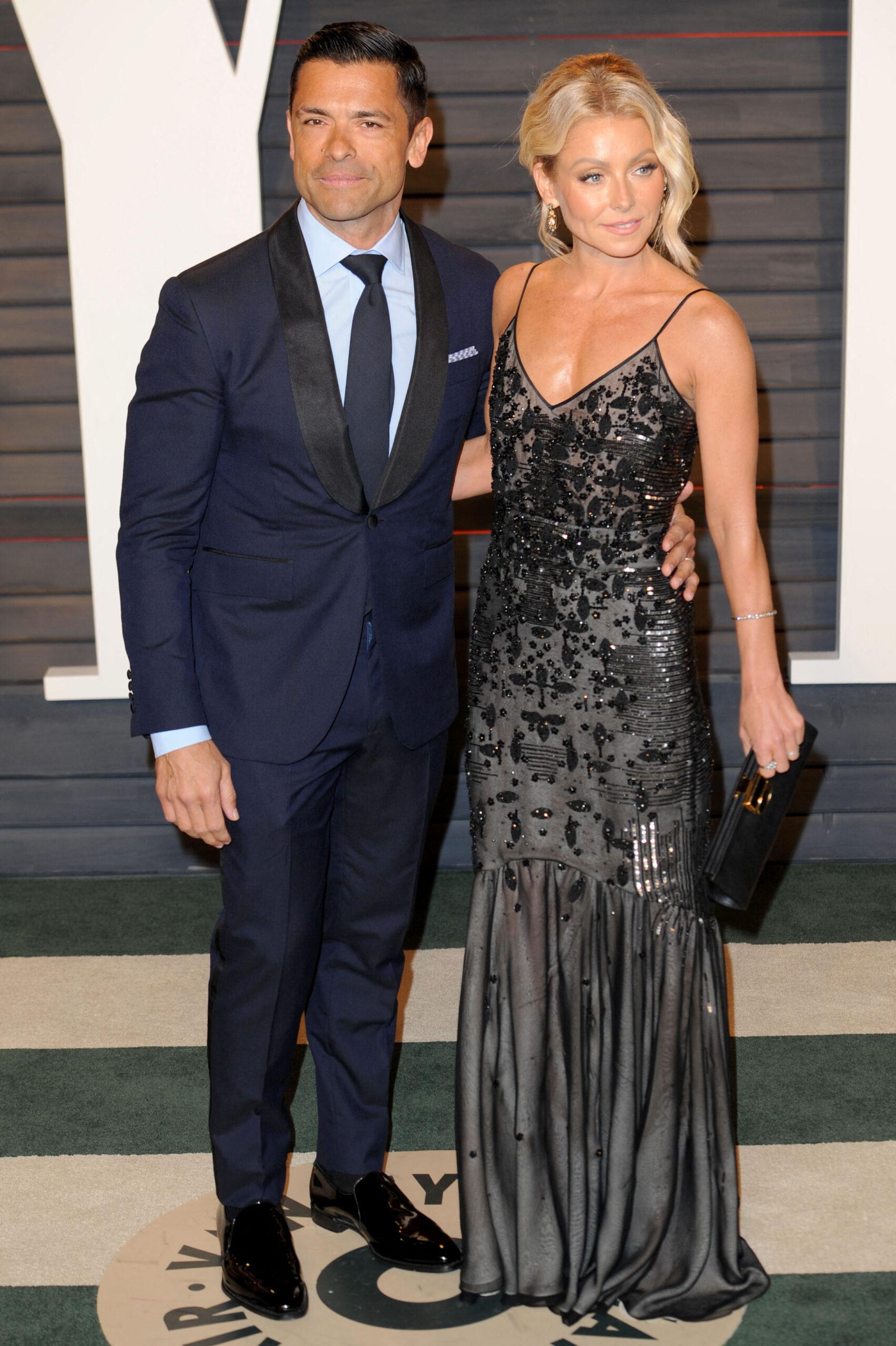 John Stamos was referring to how often the topic of sex comes up on the couple's show. For example, on a recent episode of "Live With Kelly and Mark", the co-hosts discussed how female frogs sometimes play dead to avoid sexual intercourse with male frogs, to which Kelly Ripa compared her love life to.
"Let me just say they learned that from us," Ripa told audience members, to which Consuelos joked that he keeps a "little mirror" next to the bed, so he can tell when Ripa "fakes her own death."
When his wife is "faking her own death, I put it over her face to see if she's breathing. If it fogs up, it's gonna be a nice Friday night!," he said, to which Ripa then joked, "That's why I've learned to hold my breath for 7 to 18 minutes. He thinks I'm dead constantly."
Read the full story: Kelly Ripa 'Fakes Her Own Death' To Avoid Sex With Mark Consuelos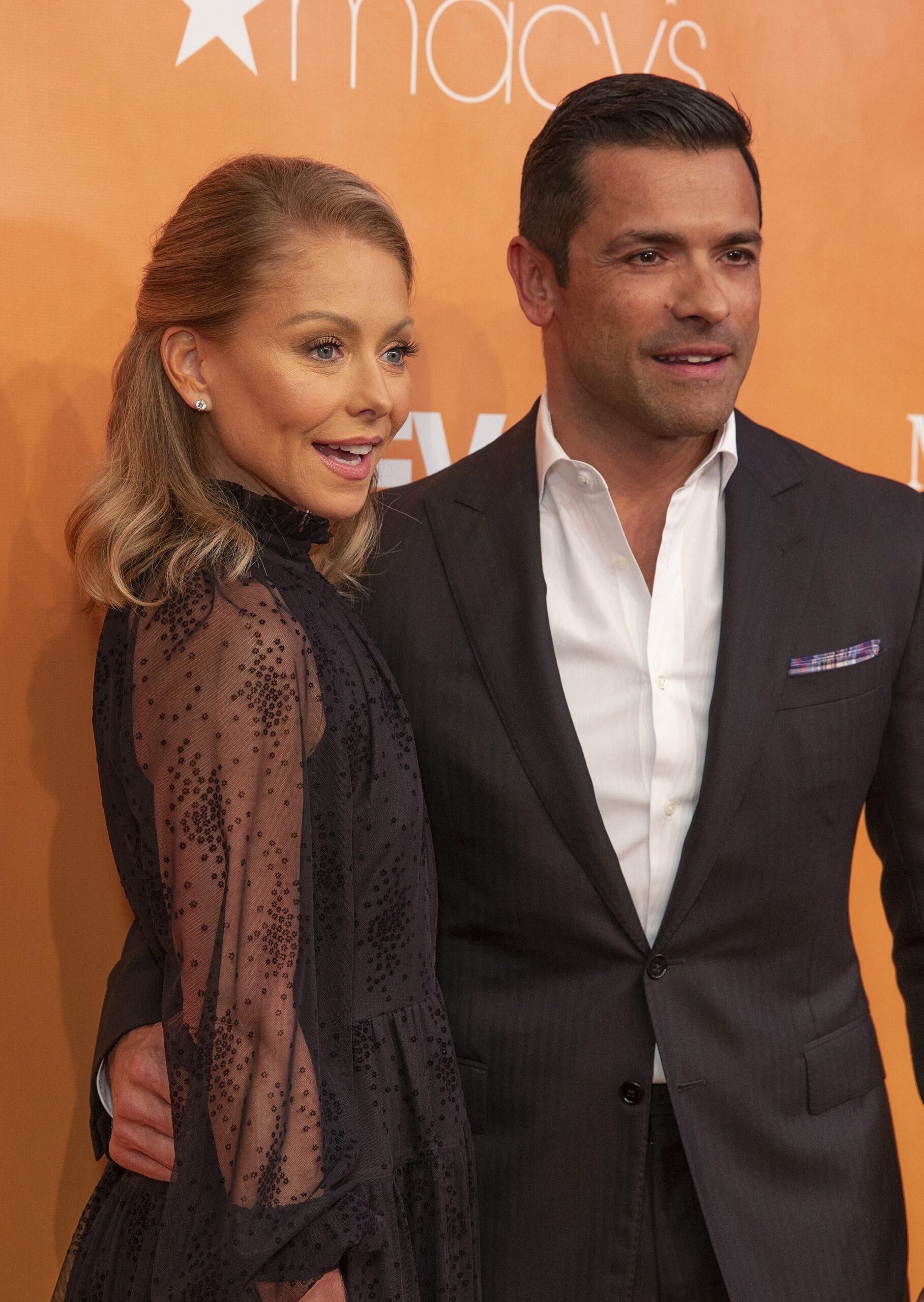 Plus, the week prior to the female frog talk, Kelly Ripa and Mark Consuelos were discussing the new viral TikTok trend of people rubbing hot peppers on their lips to attempt to make them appear bigger. That is when the "Riverdale" actor told Ripa not to do it because those peppers are "very dangerous".
"Once you touch these things, and you touch something else…," Conselous said as he pointed to several parts of his body. The 52-year-old then added that the peppers are "very irritating" and can even be "very, very dangerous."
Read More: Mark Consuelos's 'Spicy' Warning: Peppers Can Burn 'No-No Place'!
But that's not even all of it because the 'Live' co-hosts Kelly Ripa and Mark Consuelos were recently accused of being 'too sexy' for morning television. The former soap opera star, however, defended her and her husband's topic selections, which you can read more about here.
John Stamos Gets Raw About Childhood In New Memoir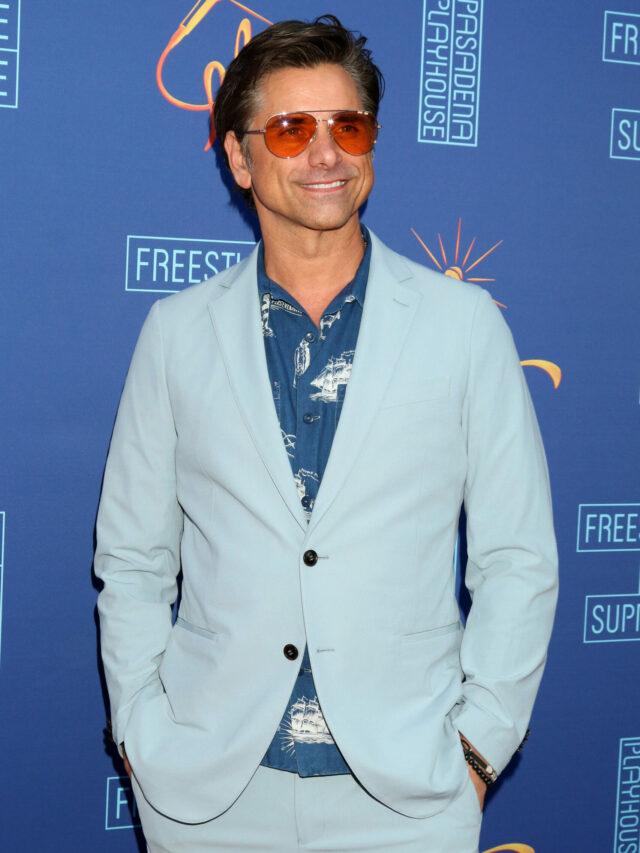 In his debut memoir, "If You Would Have Told Me", which is out now, the 60-year-old actor opened up about his addiction to alcohol, and, for the first time, admits he was a victim of sexual assault. "I remembered it slightly," the actor recently said in regard to the sexual assault. "It has always been there, but I packed it away as people do, right?"
Stamos then went on to admit that at the time, he didn't tell anyone because, "I think I told myself, like, 'Ah, it's girls, man.' It was like you're playing dead so they'll stop. But it wasn't totally aggressive," he recalled of the unfortunate events. "I don't know, it was not good."
The moment the "Full House" alum thought about opening up about that traumatic time in his life was when he received for his advocacy for abused children. "I started to write it, and that's when it really came out," he recalled, but then he changed his mind, explaining, "And then I thought, 'No, tonight is not about me. It's about the kids. I'm going to pack it away again until the right moment. Otherwise, I'm a phony f—. It's like, 'Come on.'"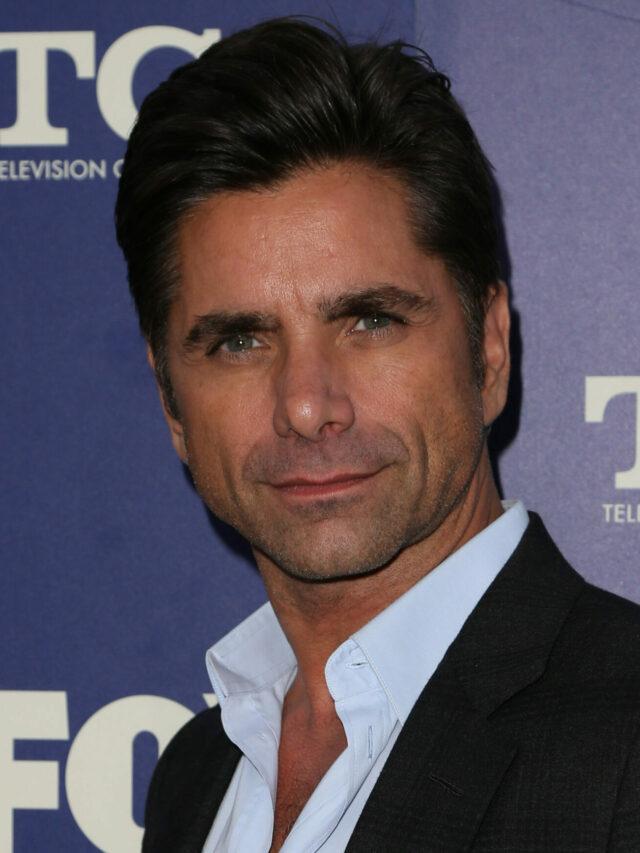 Related: John Stamos's Battle With Alcohol Addiction Led To A 'Dark' Place
But now, the right moment has come as he opens up about the assault for the first time in his memoir, however, he does not go on and on about that time in his life because, although he felt he needed to talk about it, he did not want that to be the focus of the book.
"I didn't want the headlines to be that, and I didn't want the book to be over that," he explained. "It was a page or something, but I felt I had to talk about it. It was weird. It was something that, I think, I was probably like 10 or 11 [when it happened]. I shouldn't have had to deal with those feelings."
John Stamos's memoir, "If You Would Have Told Me" is out now.
About Author