Kim Zolciak and Kroy Biermann may have returned to the divorce table despite their brief reunion last week, which led to reconciliation rumors.
Bierman filed for divorce from the socialite in May, and the "bitter" process has been marked with numerous theatrics, accusations, and even run-ins with law enforcement by the estranged couple.
Kim Zolciak And Kroy Bierman Seen Out And About Without Their Wedding Rings
The couple who set tongues wagging as they got together for an anniversary dinner last week have taken a complete 360 and were spotted around town with bare left fingers. Zolciak emerged from a convenience store rocking a black halter top and gray swear, while Kroy grabbed lunch donning a hoodie and black jeans ensemble on Saturday.
Prior to this sighting, Zolciak and the former athlete dressed up for an elaborate date night to celebrate their 12th anniversary and even added her married name, Bierman, back to her socials.
The 45-year-old and Bierman had previously put their Atlanta mansion on the market for $6 million last month to ease their debt and also sold off her $7500 Chanel purse.
However, the mansion is still their home as the judge in charge of their divorce ordered Zolciak to move to the basement and Kroy to remain in the former couple's bedroom. They are allowed to share common areas like the kitchen and the living room in the expansive 11-bathroom mansion they bought in 2012 for $880,000.
Kroy filed for divorce from Zolciak in May, but they reconciled and ditched the filing. He, however, filed again in August and requested permission to sell their home amid a likely foreclosure.
The judge urged them to keep things civil with each other for the sake of their four children and Zolciak's two daughters from her previous marriage, who were legally adopted by Bierman.
Per Daily Mail, the court document added that they must not "disparage the other parent in the presence of or earshot of the minor children." Zolciak and Bierman are also not allowed to eavesdrop on the other parent's conversation with the children and must not use their kids as messengers between each other.
Their divorce process is undoubtedly one for the books, and as recently as September, Zolciak requested the dismissal of her divorce. The TV personality cited a continued sexual interaction with Bierman as the reason for her decision. Details of the legal document read:
"The parties have engaged in marital sexual relations on multiple occasions since the filing of the Petition for Divorce and most recently on or about September 7, 2023."
Her team continued that a divorce based on their broken bond was simply untrue as the estranged couple's sexual escapades say otherwise, and they have "resumed cohabitation or have reconciled for any period."
See The Photos…HERE
The Couple's Run-In With Law Enforcement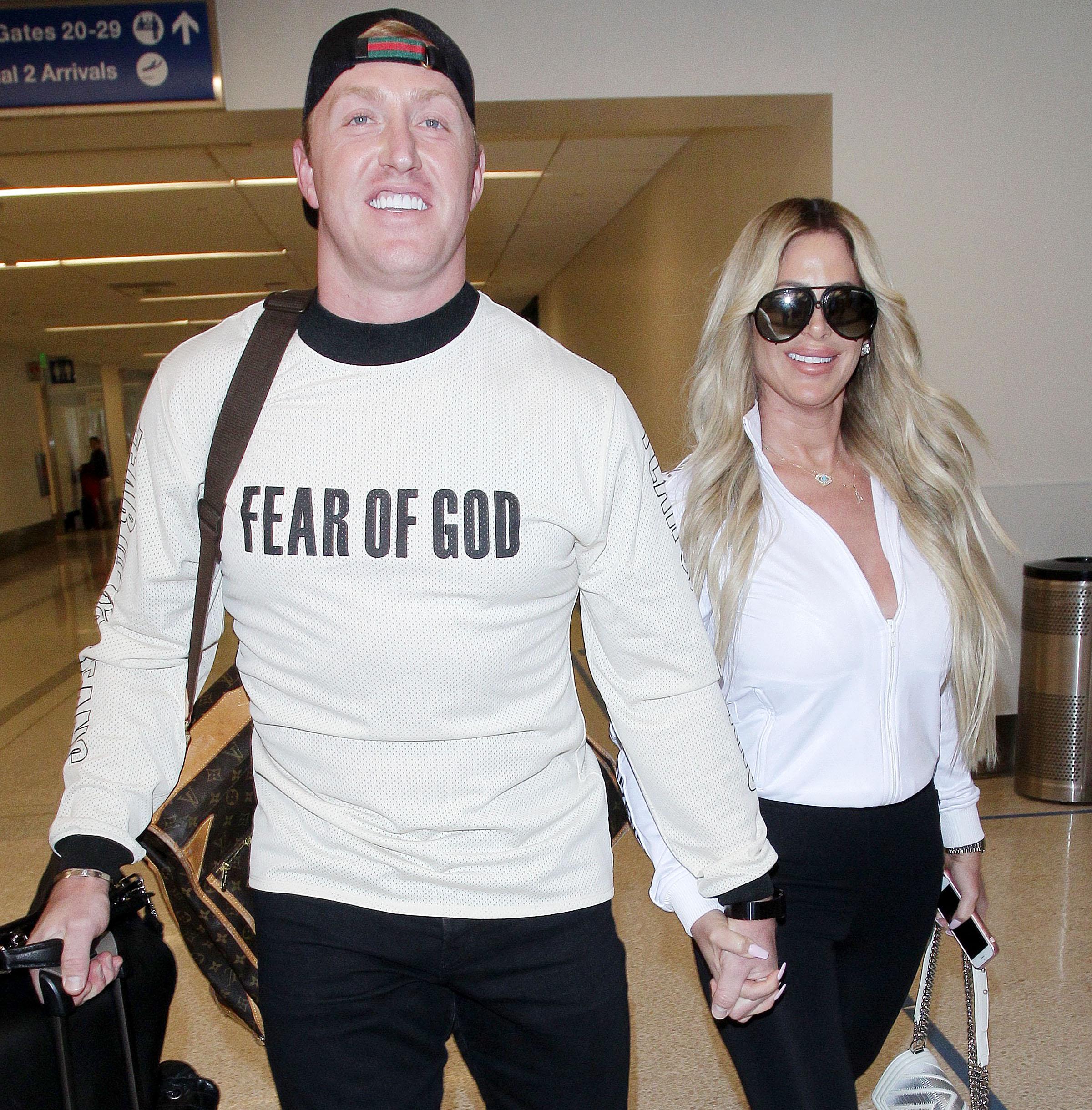 Controversy is not alien to Bierman and Zolciak's "interesting" relationship; this time, it was their dog. The ex-couple, who are proud parents to two canines, got into trouble with their neighbor and security operatives after one of the furry animals acted out of line.
The Blast shared that the dog tried to tackle a young boy in the neighborhood, causing his mom to involve the GA cops earlier in the month after she saw the dog named Stone walking without a leash.
The woman claimed that it was not Stone's first time moving without a leash, as it previously chased her kids and almost attacked them. While no one was injured in the encounter, the neighbor was not about to fall victim to an unsupervised Cane Corso for the second time. 
Just last month, Zolciak put a call through to 911 after Bierman locked himself in their primary bedroom and denied her entry. Details of the call had Zolciak explaining to the cops that Bierman had been threatening her, and she had to contact a locksmith to help her access her medicine.
"Kroy has guns; I don't know what he does with them. They are probably locked up in his safe," Zolciak confirmed when she was asked if anyone had access to weapons over the call.
She yelled at the former athlete that she would not be partaking in his behavior, and she was tired of him threatening her, adding, " This is my house, too; you don't own this house. I have been more than accommodating."
The entrepreneur also disclosed that Bierman has been physically violent with her before, and she has evidence to back it up.
About Author