Tensions are running high in the "Sister Wives" household as Robyn Brown accuses Christine of having a detrimental influence on Kody's personal history.
The reality TV drama unfolds as the family grapples with internal conflicts, especially after the patriarch's union with three of his wives — Christine, Janelle, and Meri — unraveled between 2021 and 2023. 
Robyn Brown Claims Christine's Actions Impacted Kody's History
Kody is presently only married to the mother-of-five, marking a significant shift to monogamy after decades of plural marriage. Despite having her man all to herself, the reality TV star does not seem happy. 
She even took a stand and singled out one individual she believed was responsible for stirring turmoil within their polygamous unit. This occurred in a recent episode of the popular show where Robyn sat down with Meri to discuss significant developments. 
During their conversation, they delved into the ongoing repercussions within the family dynamic, with the pair pointing out how "angry" the father of their children had become. 
At this point, Robyn could not hold her frustration back and blamed Christine, who left in 2021, as the catalyst for Kody's emotional shift. Confiding in Meri, she stated:
"What Christine has done is messed him up. He doesn't want to admit it, but it's the truth. Christine totally just destroyed his past. Like, what he thought was a functional situation. She basically said it was horrible." 
The 44-year-old emphasized the intensity and constant nature of Christine's sharing and communication, referring to it as an "Every single minute of every single day type of thing."
She also noted that the 51-year-old would talk extensively, non-stop, about her experiences and challenges, primarily focusing on her relationship with Kody rather than the relationships with the two former wives, Meri and Janelle. 
However, Meri expressed a different perspective in a later confessional, stating, "I don't believe that Christine said that every bit of our lives was hell." She acknowledged her frustrations but felt it was unfair if Kody relayed it in such a way to Robyn.
While she was pointing fingers at Christine, the author and Janelle redirected the blame back towards Robyn, suggesting that her arrival disrupted the family dynamic. 
This issue of Robyn being a problem has been a recurring issue, especially back in 2020 when The Blast reported that fans observed that she frequently portrays herself as the victim. 
After the episode where the entrepreneur and Meri argued with Kody about moving houses, some Reddit users speculated that she might have been the primary driving force behind the family's decision to move to Flagstaff in the first place, despite creating the impression that she was compelled to relocate. 
The fact that Kody legally divorced his first wife to marry Robyn legally and adopt her children pushed the narrative that she received more preferential treatment. It also did not help that many believed Kody spent most of his time with her. 
Additionally, viewers also speculated that Robyn had developed a knack for manipulating her husband and that the episode about moving was seen as a demonstration of her in action.
Christine Brown Ignores' Sister Wives' Drama Amid Engagement To David Woolley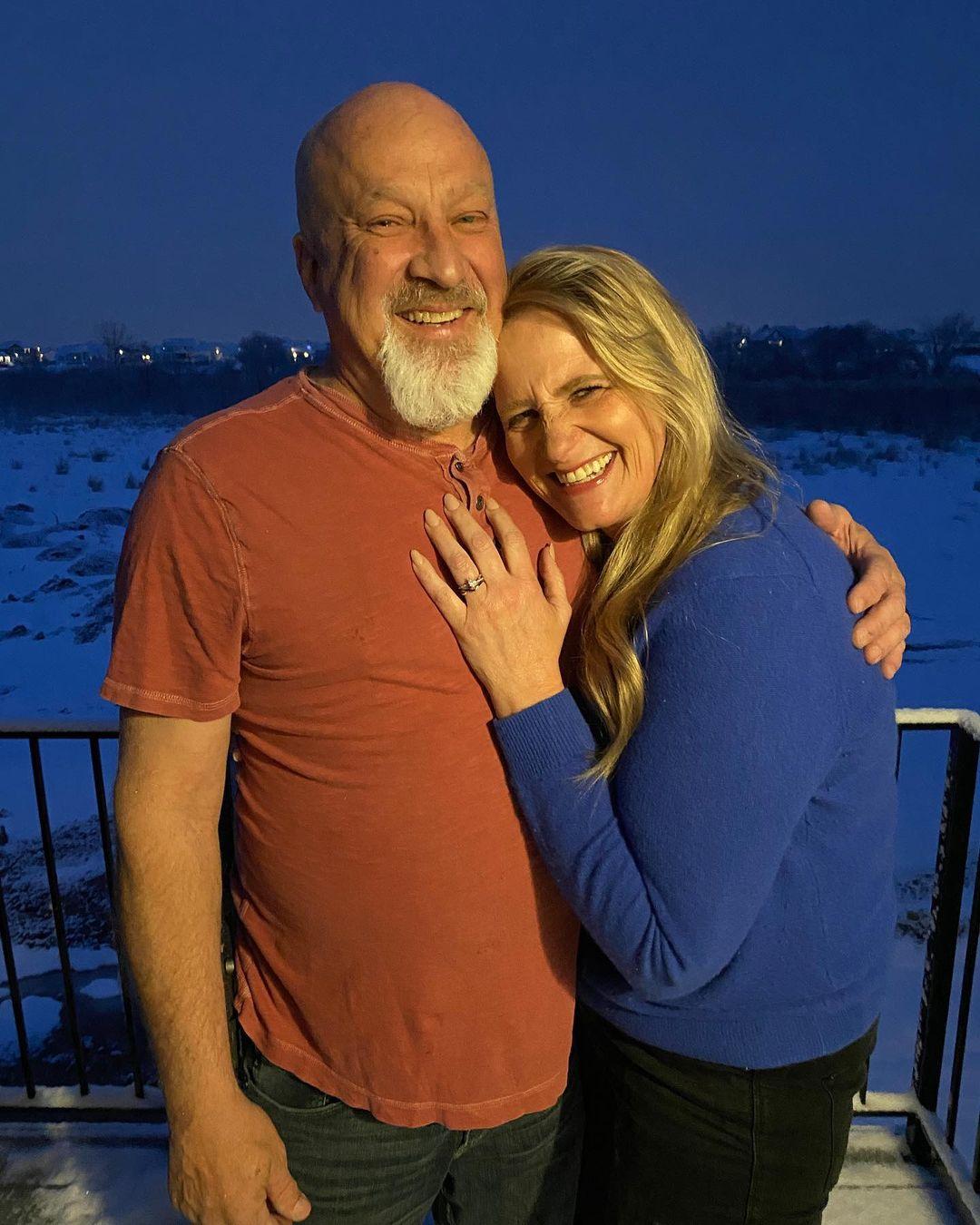 While fingers are still being pointed, the mother-of-six has not let it stop her from enjoying her engagement to Wooley, her boyfriend of four months. Although their relationship became public in February, the lovebirds decided to take the next step after a whirlwind romance. 
While it is unclear how they met, the TV personality shared a picture of the duo alongside the caption, "We're engaged! David popped the question VERY romantically, and I said YES! I'm so excited and live in bliss every day!" 
Although there are no specific details about when the couple might tie the knot, Christine's dedicated followers congratulated her on her engagement.
"You, my dear, are living the life you should have been living all along. You deserve every hug and every passionate kiss because you have a lot of making up to do! Kudos to both of you!!" one supporter expressed while another gushed happily, "I knew it wouldn't take her long to find a good man! She is a good woman! A prize!!" 
This netizen noted that she "deserve it to have a happy life and to be by a great man, who's interested in you and your kids." Meanwhile, a fourth also hoped she "gets the wedding she always dreamed of."
About Author