As Taylor Swift was performing on her International leg of The Eras Tour, a fan threw an item on stage, to which the "Love Story" singer immediately spoke out about.
As Swift was singing and playing the piano live, a fan reportedly threw a bra onto the stage, which prompted the pop icon to stop singing and address the crowd.
Taylor Swift Addresses Items Being Thrown On Stage
During her recent show, a fan threw an object on stage, which some people are claiming to be a bra. After the incident, Swift stopped singing and asked the crowd not to throw things as it "really freaks" her out.
"And just because communication means having gentle, healthy boundaries — it really freaks me out when stuff gets thrown on the stage," Swift said while sitting behind the piano.
"Because if it's on the stage then a dancer can trip on it," she said, expressing her concern. "I love that you brought presents, and that is so nice, but just can you please not throw them on the stage?"
"I love you so much," she then told her loyal Swifties.
Swifties then took to the comments section to express how much they love and respect the singer-songwriter. "She's so respectful. ❤️" one fan wrote.
"I love her. We have to keep her safe 💗💗💗," another said.
As one of her fans wrote, "I hate that she has to be super polite about it bc then the crazy fans will be mad like??? It should be common sense to not throw ANYTHING."
Other performers such as Adele, Charlie Puth and Billie Eilish have all made similar announcements during their shows over the past several months as many fans have been throwing things on stage. The seemingly new trend began after Bebe Rexha was seriously injured after an individual threw a cell phone at her face, leading to his arrest.
Harry Styles has been hit by several objects during his Love on Tour as well.
Taylor Swift Sings About 'The Guy On The Chiefs'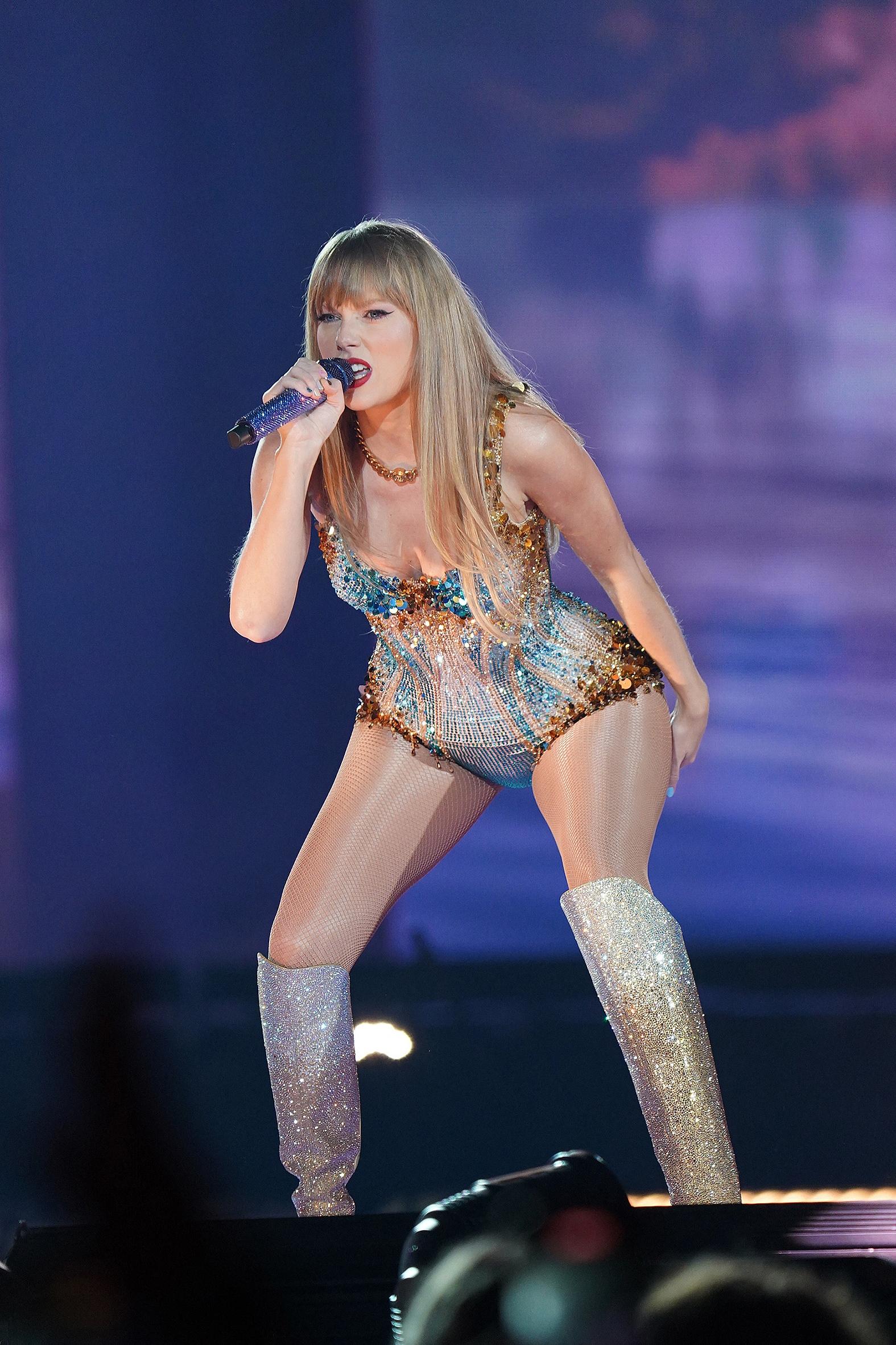 Taylor Swift made a bold move during one of her recent concerts in Argentina, as she changed one of her lyrics to reference her boyfriend, Chiefs tight end Travis Kelce.
When it was time for the pop icon to sing her hit, "Karma", she tweaked one of the lyrics to include her new man, which left him smiling from ear to ear as he watched from a VIP tent.
"Karma is the guy on the Chiefs coming straight home to me," Swift sang as the crowd went wild. The original lyrics is "the guy on the screen."
Karma is the guy on a screen pic.twitter.com/NlHyM4REmJ

— d 💌 (@vampireswiftt) November 12, 2023
Related: Taylor Swift Wearing Travis Kelce Shirt During Show Reignites On TikTok
Another bystander caught the two sharing a beautiful moment together after Swift finished her concert. She was walking off stage when she saw Kelce standing there waiting for her, to which she got giddy and ran over to him before planting a kiss on his lips.
The two were seen grinning and seemingly completely in love
About Author