Actress and TV host Hilarie Burton has made a bold prediction about the future of pop superstar Taylor Swift and NFL player Travis Kelce's relationship.
After the couple packed heavily on the PDA at Taylor's recent concert in Buenos Aires, Burton took to social media to make the prediction, noting that she expects them to be "engaged by May."
As seen in a viral video, Kelce, who was recently introduced to Taylor's father, Scott, couldn't keep his blushes as the singer changed a line from her song "Karma" to pay tribute to their romance.
Taylor Swift & Travis Kelce Tipped To Get 'Engaged By May'
Taylor and Kelce have been dating for five months only, but tongues are already wagging for them to heighten things in the shortest possible time. In a video making the rounds on social media, the couple was spotted holding hands and kissing after the singer finished performing at her concert in Buenos Aires.
Following their viral concert PDA, Burton declared that she believed Kelce would propose to her within six months after making the 14-hour trip to the Argentine capital to support her.
They are gonna have the most flannel lined, pie and red ribbon kinda Christmas….and then these babies are gonna be engaged by May. https://t.co/e01on1aLJs

— Hilarie Burton Morgan (@HilarieBurton) November 12, 2023
"They are gonna have the most flannel lined, pie and red ribbon kinda Christmas," the "One Tree Hill" alum quoted a tweet of the Kelce at her Eras Tour concert. "And then these babies are gonna be engaged by May."
To show she wasn't mincing words, she re-enacted her stance after a fan replied to her tweet, noting Taylor has "never done that for any other guy."
"Because every other guy made her feel like she had to downplay her own work," Burton noted. "This big ol beefy tree of a man is holding up signs and singing along! Catching her as she runs offstage?!?!"
She Introduced Travis Kelce To Her Father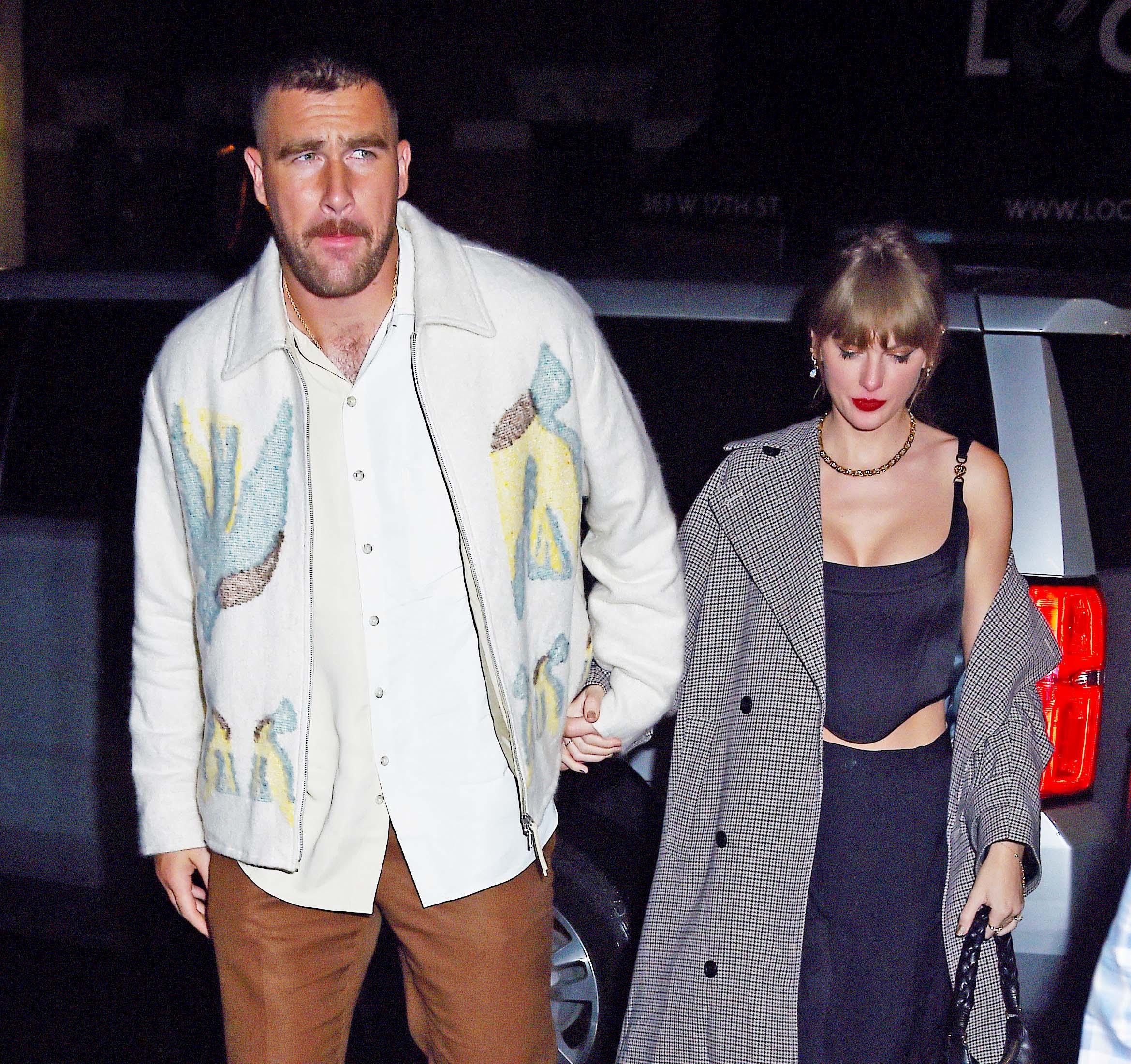 Taylor took a significant step in her relationship with Kelce as she recently introduced him to her father, Scott, during a casual steak dinner at the upscale Four Seasons luxury restaurant in Buenos Aires.
For the hangout, the singer donned a gray skirt with a black scoop neck top and a black Prada handbag, completing the look with black boots. Kelce appeared casual in a patterned shirt, khaki shorts, and white sneakers.
According to the Daily Mail, the evening was filled with laughter and chats with staff as they were treated to a guard of honor by not less than six of the restaurant staff. Fans were not left out of the buzz as they made sure to take photos and videos of the couple as they exited the venue.
Taylor Swift Pays Tribute To Travis Kelce With Cheeky Lyric Switch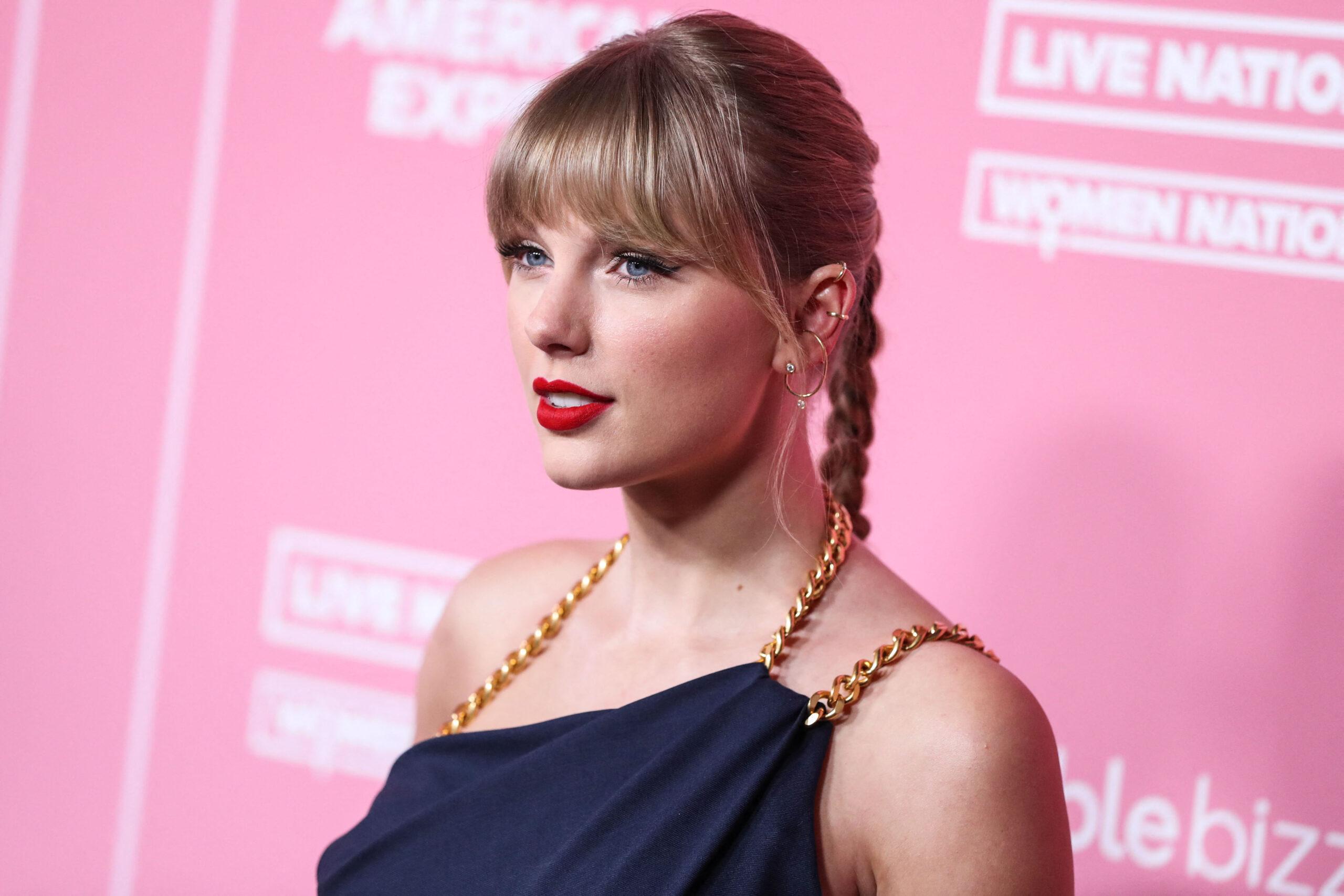 During her performance, the "Midnights" hitmaker took a moment to pay tribute to her romance with the Kansas City tight end in a playful and cheeky way.
Taylor, known for incorporating personal experiences into her music, surprised fans by switching up the lyrics to her song "Karma," leaving Kelce blushing in the crowd.
"karma is the guy on the chiefs coming straight home to me." then smiling and that lil laugh OH TAYLOR ALISON SWIFT YOU ARE SOOO INSANE FOR THIS

— m🩵 (@glosslovie) November 12, 2023
The original line, "Karma is the guy on the screen, comin' straight home to me," was modified to "Karma is the guy on the Chiefs, comin' straight home to me." The crowd erupted in cheers as Kelce blushed and smiled at the unexpected shout-out.
The couple's relationship has been making headlines since they went public earlier this year. Taylor has been spotted several times cheering him on at his games and has already met his mother, Donna, and father, Ed.
Taylor Swift Postponed Her Show Due To Bad Weather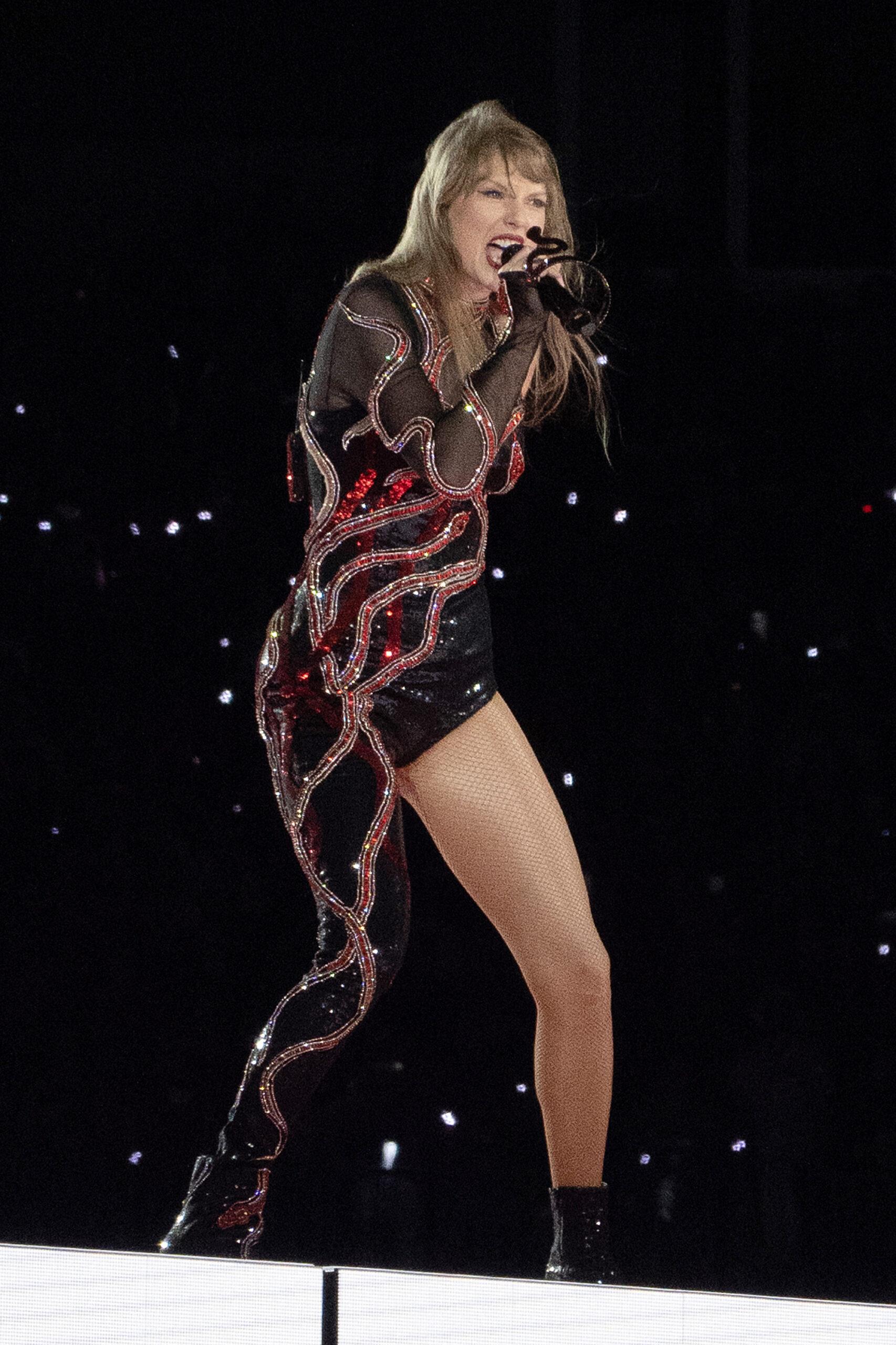 Taylor's boyfriend would have witnessed her perform earlier than Sunday but for bad weather conditions. The NFL star had taken a 14-hour flight from Kansas City to Buenos Aires on Thursday and arrived at 2 pm local time on Friday, just in time to witness her second performance in her sold-out Eras Tour.
However, due to severe weather conditions, Taylor was forced to postpone the highly anticipated performance. The concert was then rescheduled to Sunday, November 12, for the safety of the fans and crew.
Taylor expressed her disappointment in a statement released on Instagram, where she informed her fans of the change in schedule despite many already traveling to the venue to watch her perform, as she noted that she wouldn't want to endanger the lives of her fans.
"I love a rain show but I'm never going to endanger my fans or my fellow performers and crew," Taylor shared in her statement. "We've rescheduled tonight's Buenos Aires show for Sunday due to the weather being so truly chaotic it would be unsafe to try and put on this concert. Good news is I get to stay in Argentina longer!!"
Kelce has since returned from Argentina after kissing Taylor. An engagement between the couple is sure to drive Swifties wild with excitement!
About Author