Pop sensation Taylor Swift and NFL beau Travis Kelce's romance is moving at the speed of light. 
Following their first-ever public kiss at her show in Buenos Aires, the duo's parents are reportedly set to meet for the first time at the Kansas City Chiefs game on Monday.
This comes after Travis met with Taylor's father, Scott Swift, over a steak dinner. His mom, Donna Kelce, also recently attended a showing of Taylor's Era's tour movie.
Taylor Swift's Parents Set To Meet With Travis Kelce's Mom And Dad
Things are moving fast with Taylor and Travis. The lovebirds, who have been dating for five months now, are reportedly taking their romance to the next level by having their parents meet for the first time at the Kansa City Chiefs game against the Philadelphia Eagles, which has been fixed for Monday night, next week.
According to reports, Andrea and Scott Swift and Donna and Ed Kelce will hang out at the game that is being tagged a "family reunion." It'll see the Chiefs tight end face off against his brother, Eagles Jason Kelce.
The upcoming game is also significant for Taylor, whose dad, Scott, is known to be a massive fan of the Eagles. But with her blossoming romance with a Chiefs player, things might be a bit complicated for the 71-year-old.
He was recently teased online for wearing a Chiefs Lanyard next to Travis while watching his daughter perform in Argentina.
Travis & Jason Kelce Joke About Scott Swift Chiefs Lanyard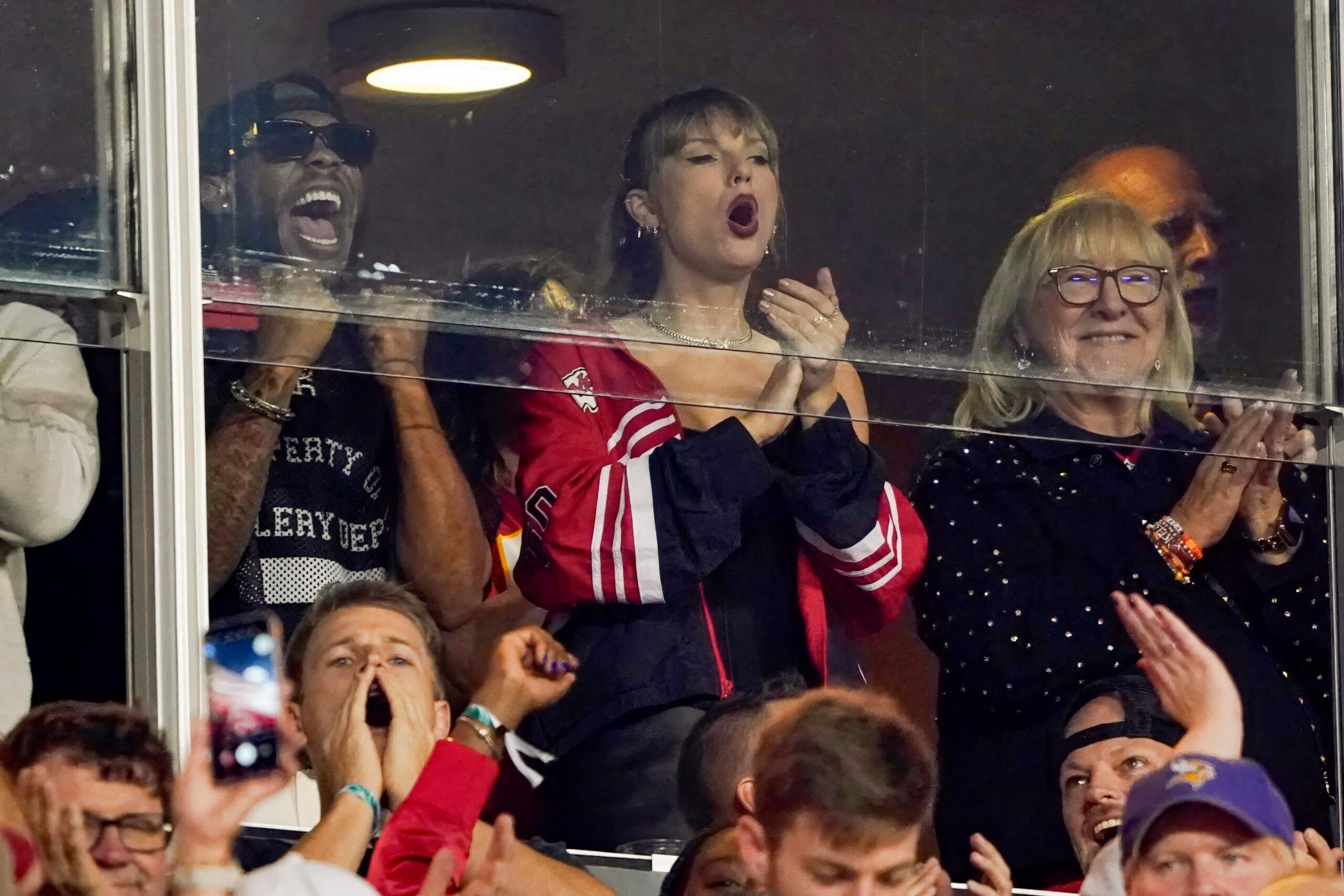 Travis made sure to point out Taylor's father's shifting allegiance during a chat with his brother on the latest episode of their podcast, "New Heights." 
He joked, "Got him over to the good side, baby. Just one by one, getting all the good ones to come on over."
To this, Jason said, "What are we doing, Scott? You're gonna let this man's devilish good looks and relationship with your daughter sway you from a lifetime of fandom, Scott? Ridiculous." 
Travis further noted that he "might have persuaded [Scott] at dinner the night before. When I met him." 
Travis Kelce Meets Taylor Swift's Dad Over Steak Dinner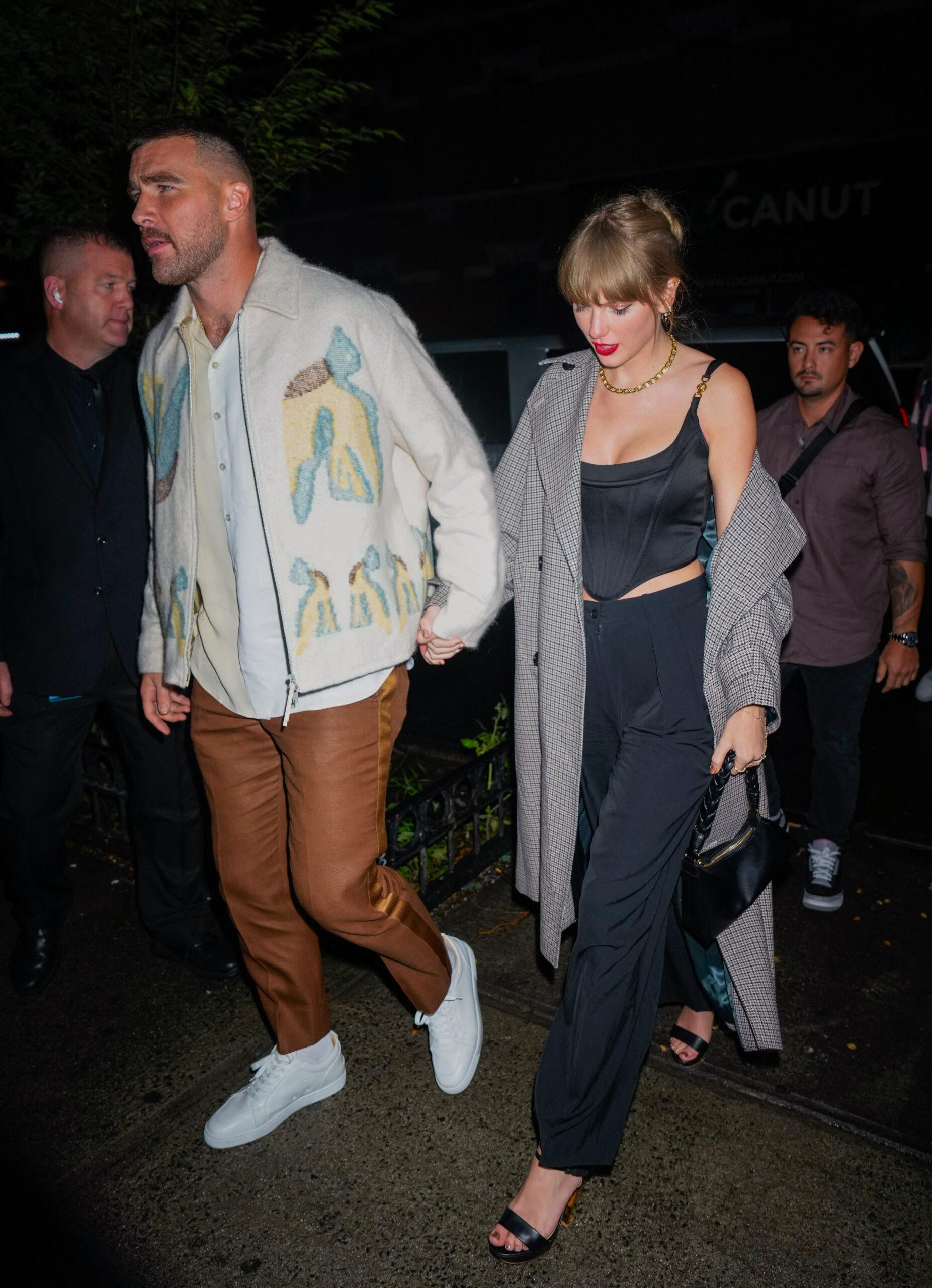 The upcoming meet-up between the parents comes after Travis hung out with Scott for the first time over a steak dinner in Argentina.
The couple relished a steak feast alongside Scott during the dinner, which lasted several hours at the upscale Four Seasons luxury restaurant in Buenos Aires.
Taylor looked gorgeous in a gray skirt with a black scoop neck top, which she accessorized with a black Prada handbag, completing the look with black boots. Travis, on the other hand, went with a more casual outfit. He donned a patterned shirt and khaki shorts paired with white sneakers.
The "Out of the Woods" crooner has already met both of Travis's parents, especially during games where she has been pictured hugging his mom, Donna, and conversing with his dad, Ed.
Taylor Swift & Travis Kelce Might Get Engaged In 6

Months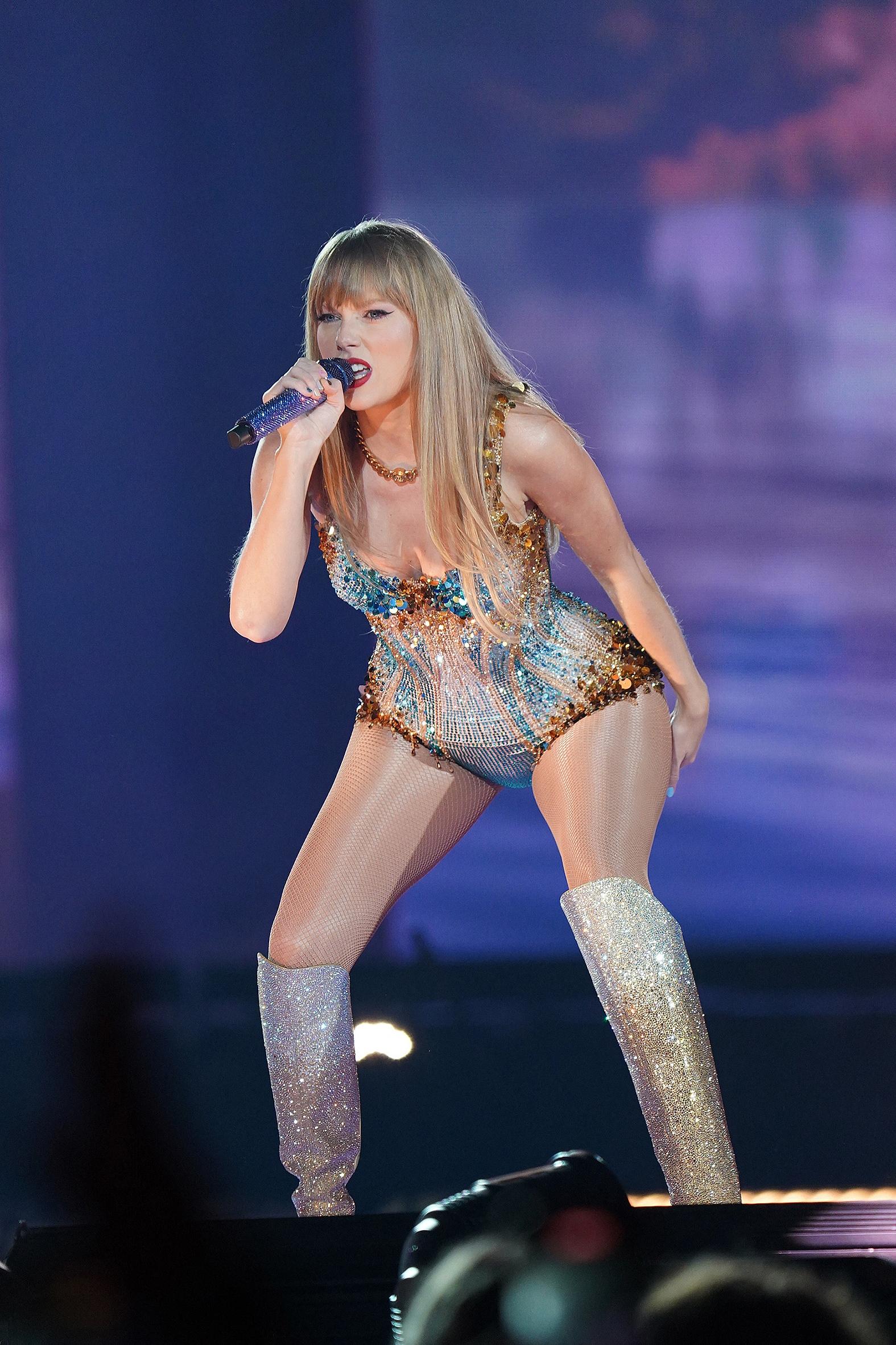 With the pace at which Taylor and Travis' romance is going, there are already predictions that the duo will get engaged very soon.
In a video clip making the rounds online, the pair was spotted hugging tightly and kissing after Taylor finished performing at her concert in Buenos Aires.
Following the cute concert PDA, actress Hilarie Burton declared that she believed Travis would propose to Taylor within six months after making a 14-hour trip to the Argentine capital to support his girlfriend.
"They are gonna have the most flannel lined, pie and red ribbon kinda Christmas," the "One Tree Hill" star said on X, formerly known as Twitter, while quoting a post of Travis at Taylor's Eras Tour concert.
They are gonna have the most flannel lined, pie and red ribbon kinda Christmas….and then these babies are gonna be engaged by May. https://t.co/e01on1aLJs

— Hilarie Burton Morgan (@HilarieBurton) November 12, 2023
She added, "And then these babies are gonna be engaged by May."After a fan replied to her tweet, Burton reaffirmed her stance, noting that the Grammy Award-winning singer has "never done that for any other guy."
"Because every other guy made her feel like she had to downplay her own work," Burton said. "This big ol beefy tree of a man is holding up signs and singing along! Catching her as she runs offstage?!?!"
If the signs are anything to go by, Taylor and Travis definitely seemto be in for the long haul.
About Author