Kansas City Chiefs tight end Travis Kelce opened up about his relationship with pop icon Taylor Swift, even admitting which song of hers is his favorite and which song he wanted to see her perform live on stage.
Taylor Swift has many iconic songs including "Love Story," "Cruel Summer," Look What You Made Me Do," and more — but which one did the NFL star want to hear his girl sing live during her Eras Tour?
Travis Kelce's Favorite Taylor Swift Song Is…
Travis Kelce flew to Argentina during the Kansas City Chiefs bye week to watch his girl perform live on stage during her Eras Tour.
One night, the two grabbed dinner at the Elena restaurant in the Four Seasons Hotel Buenos Aires, where Kelce met Swift's father for the first time. The two were able to enjoy a nice meal together after Swift had to reschedule her show that evening due to the weather.
The following night, Kelce was able to watch Swift perform, but which song did he want to hear live?
"'Blank Space' was the one I wanted to hear live for sure," he told Wall Street Journal for their December/January cover story. "'I could make a bad guy good for the weekend.' That's a helluva line!"
Travis Kelce reacts to Taylor Swift's "Chiefs" lyric change for 'Karma' at the Eras Tour.

— Pop Base (@PopBase) November 12, 2023
"She writes catchy jingles," he added. "I've never been a man of words. Being around her, seeing how smart Taylor [Swift] is, has been f—ing mind-blowing. I'm learning every day."
The NFL tight end watched the concert next to Swift's father in a private VIP tent. Swift put on the performance of a lifetime as she even had fun with some of her songs, including "Karma" where she decided to tweak one of the lyrics to make a Travis Kelce reference.
"Karma is the guy on the Chiefs coming straight home to me," Swift sang as the crowd went wild, leaving Travis Kelce smiling from ear to ear. The original lyrics are "the guy on the screen."
Inside Travis Kelce and Taylor Swift's Romantic Date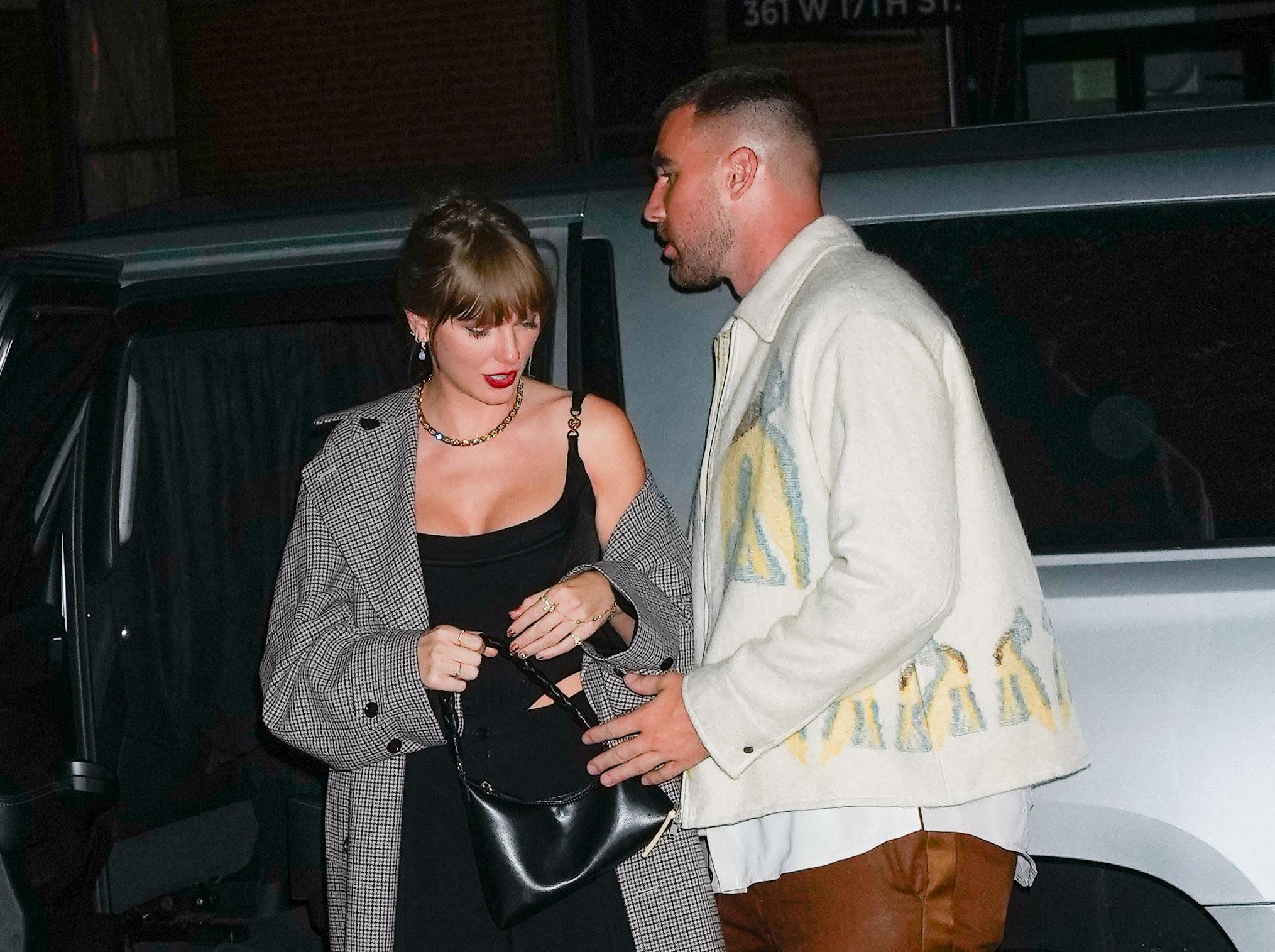 Travis Kelce opened up about their romantic date in Argentina, telling his brother, Jason Kelce, "We got some good food, man," while on their podcast. "[We] had some empanadas and steak. They're big on all the different cuts of meat. Got some good steak down there, man."
That was "the only night we had the chance to go to dinner" due to the weather circumstances causing Swift to reschedule her show, otherwise, the two probably wouldn't have had the chance to enjoy some quality time together while in Argentina.
Taylor Swift Sings About 'Falling In Love'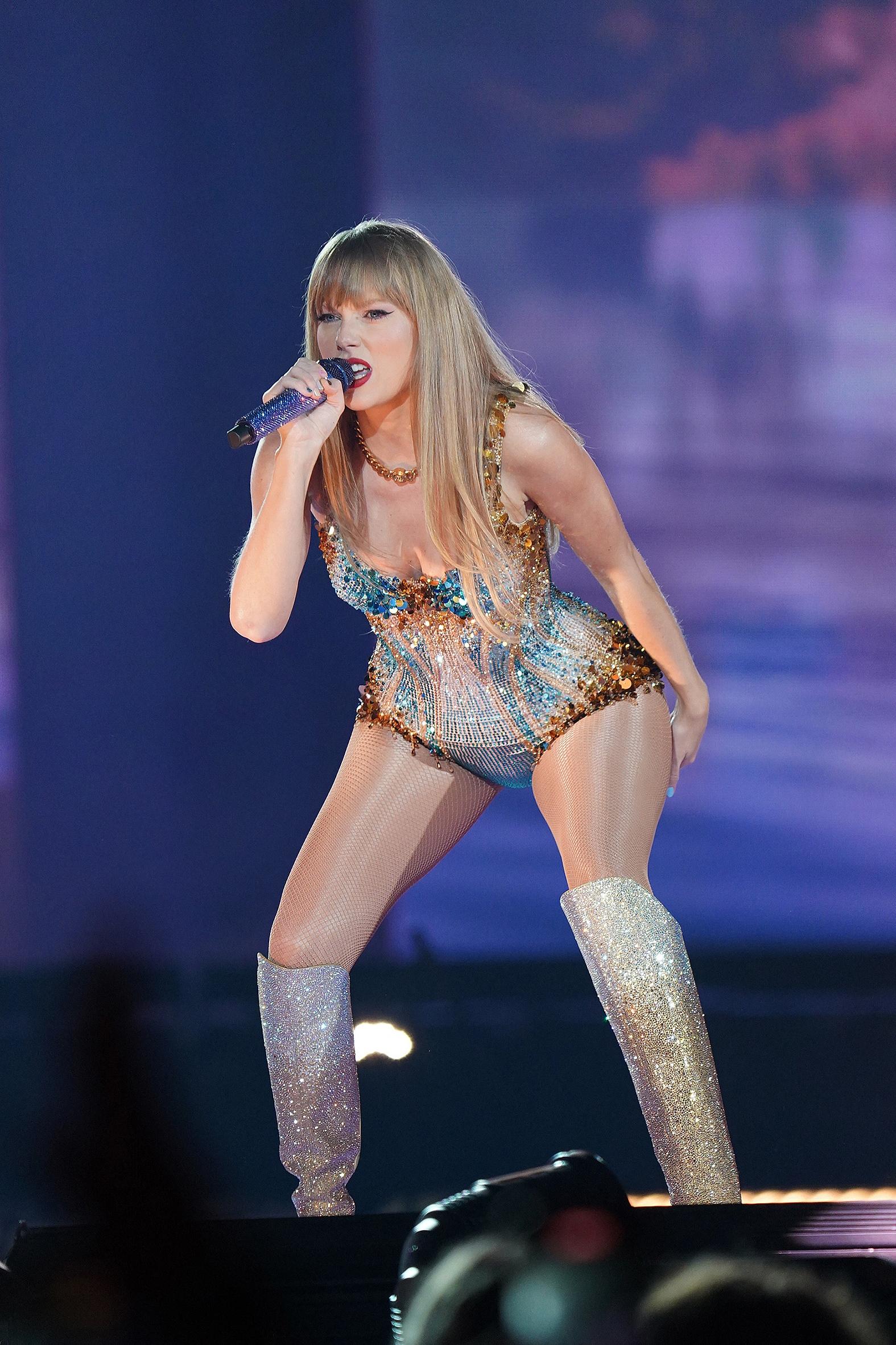 Swift also made a reference to her new relationship with Travis Kelce as during her first Argentina show, she added "The Very First Night" and "Labyrinth" to her set list, which came as a surprise to many.
In the song, "Labyrinth" Swift sings, "Oh no, I'm falling in love again," which she did live on stage while playing the piano the first night of her International leg. Fans don't think it's a coincidence that she added this specific song to her set list, as she has been spotted going on dates with Kansas City Chiefs tight end Travis Kelce for nearly two months now.
About Author