On Halloween, we wear PINK!
A neighborhood in Utah banded together to transform their community into a real-life Barbie Land for Halloween after seeing the "Barbie" movie together. Videos of the community's transformation have gone viral with tons of positive comments.
Even Barbie's official TikTok page dropped into the comment section!
A South Jordan, Utah Neighborhood Is Now A Real Life Barbie Land For Halloween
It all started with Emily Tuggle, a 37-year-old who loved playing with Barbie dolls as a child. After she watched the "Barbie" movie with some of her friends, they all decided to dress up as Barbies for Halloween. The idea of transforming the entire neighborhood happened after one of their daughters suggested that they also decorate their homes.
"We all were like, 'Absolutely,'" Tuggle told PEOPLE. "Immediately, I was like, 'I'm pool party Barbie.' One of the other girls was like, 'I want to do Barbie's Dream House.' We just kind of spun from there."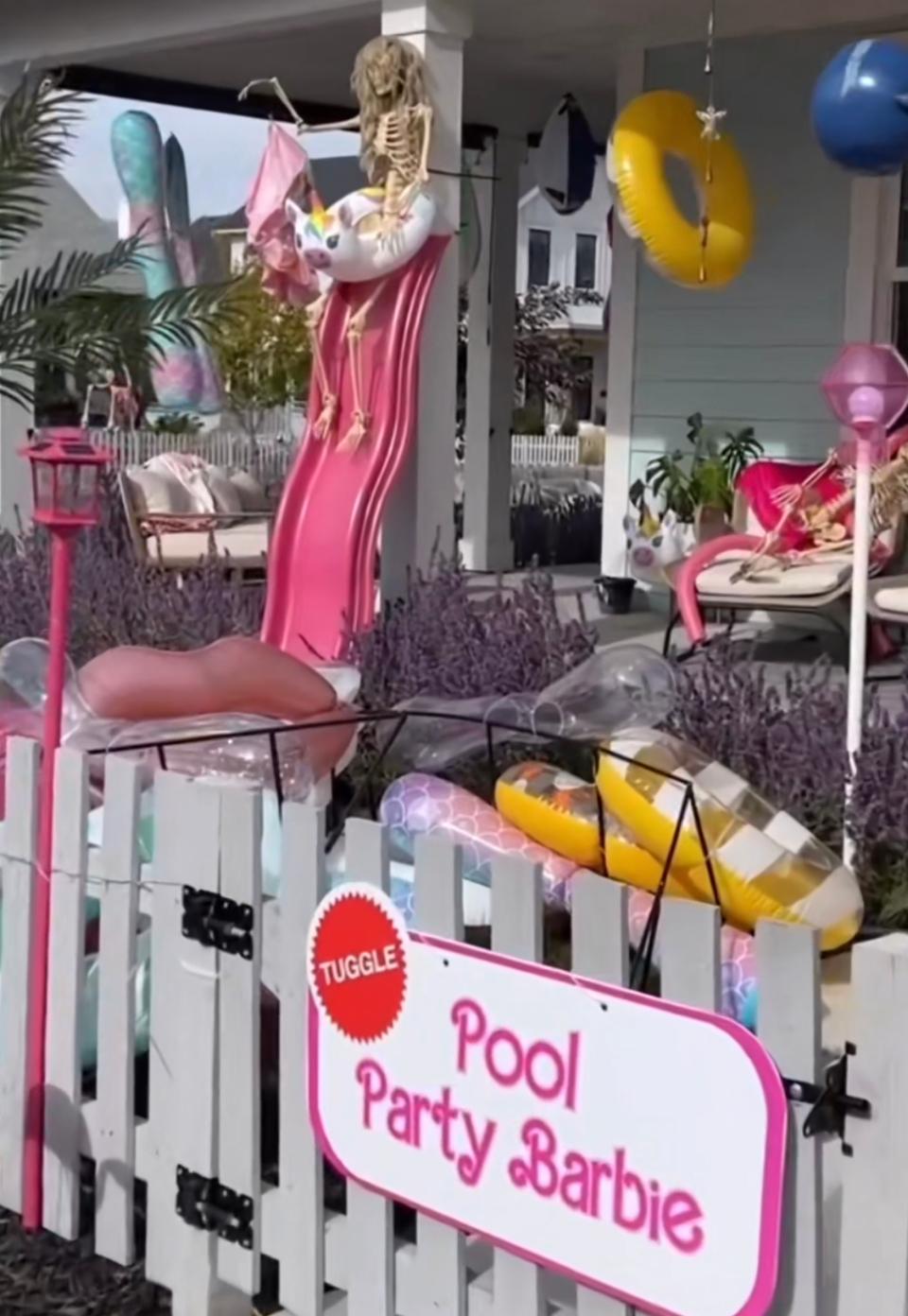 In no time, eight houses were all pinked out and looking like a scene straight from Barbie Land. Shortly after, ten more houses in the neighborhood got on board and transformed their homes to fit in Barbie's world.
"It looks like Pleasantville from the outside," Tuggle said. "We're like, 'This is the perfect spot to do Barbie.' We did it because the kids thought it would be a fun idea, and we just thought we would bring some joy and some non-creepy stuff to Halloween."
Not only are visitors to the area loving the real-life Barbie Land scene, but the neighbors are also reaping some benefits.
"We're all going out at night and talking with each other and going, 'Hey, Barbie!'" she said. "It's creating more of a community."
Videos Of The Newly Created Barbie Land Have Gone Viral On TikTok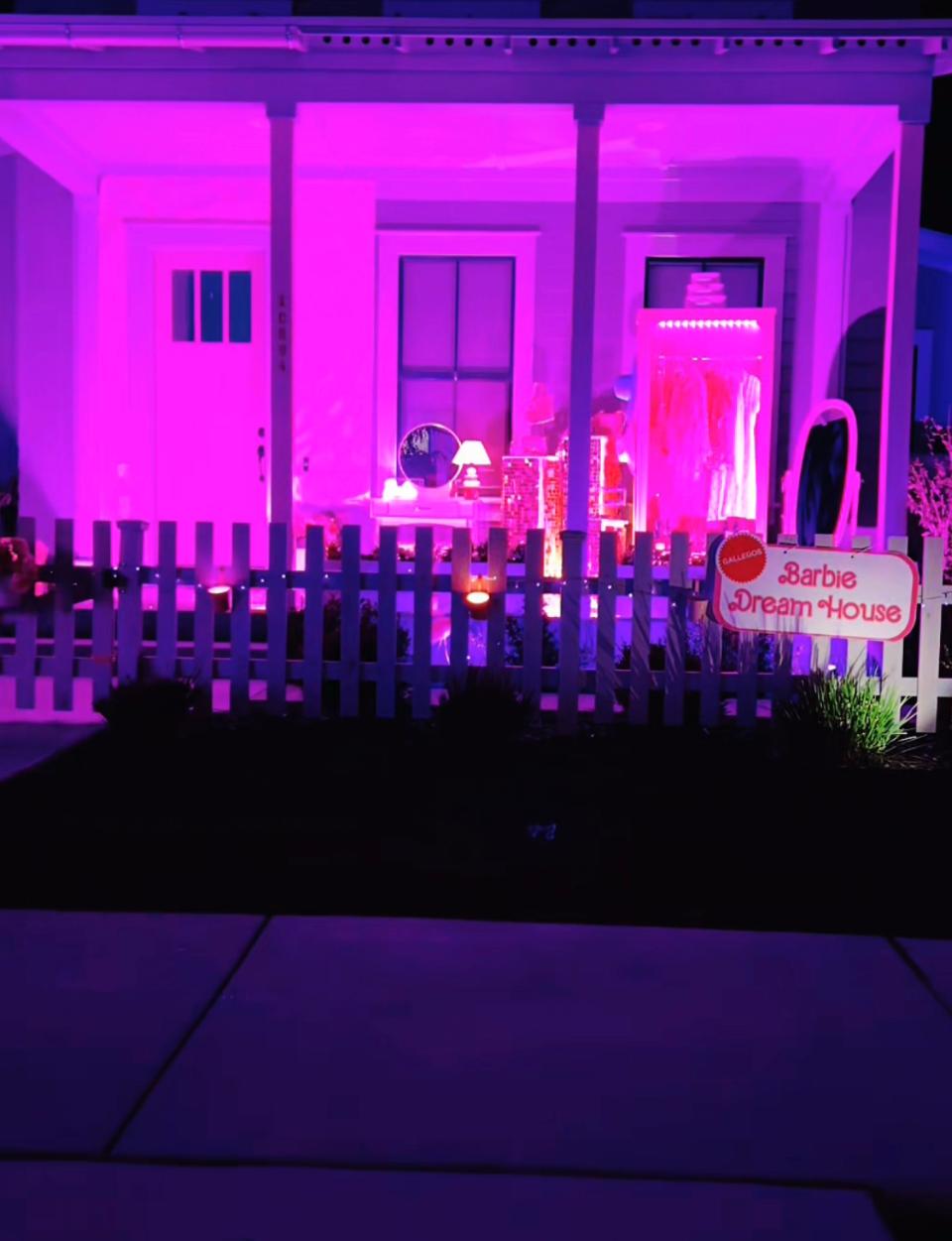 A newly created TikTok page features the new Utah neighborhood Barbie Land and people are there for it!
The first video, shared on October 1, quickly went viral with more than 2 million views and tons of supportive comments.
Captioned, "When the whole neighborhood likes Halloween (and Barbie) a lot," the video shows the first few houses to transform into pink paradise, appropriately set to Lizzo's song, "Pink" featured in the movie.
More than 2,000 thoughts filled the comment section, including one from wildly popular TikToker Elyse Myers and one from Barbie's official TikTok page.
"This would be the one house I wouldn't be afraid to walk by on my nightly neighborhood walks," Myers said.
Barbie's page added, "Barbie land in the real world?! Yes please."
While many commented about wishing they lived in this neighborhood, many others referenced the hit movie to keep the Barbie vibe going strong, and some just loved the idea.
When one fan wrote, "Why did it just occur to me that you can decorate your house as anything for Halloween," the creator responded, "Barbie can be anything."
Another fan simply wrote, "This neighborhood understood the assignment."
Six more videos have been shared showing the transformation in action. When one person commented that they wanted to see the newly constructed Barbie Land at night, another viral video was created.
Other videos shared on TikTok show specific parts of the pink neighborhood, such as a haunted Barbie house, a Ken beach-themed one, and a "Hi Barbie" themed home. The most recent video shared shows a day-to-night look and all the visitors the neighborhood has welcomed.
"I got chills when the music started haha," one person commented.
Another added, "Real-life dreams come true."
About Author