"The Suite Life on Deck" lives on long after the Disney Channel show ended. Fifteen years to be exact.
Many fans are taking a trip down memory lane today, November 16, 2023, as it's finally time for Zack and Cody to be seated in the "best" restaurant in "all of Italy."
Zack And Cody Finally Get Their Table Tonight!
TikTokers have been anxiously awaiting this day for some time.
Many have shared videos of the "Suite Life on Deck" clip of Zack and Cody, played by Dylan and Cole Sprouse, asking for a table in the Italian restaurant, only to be told that the next available reservation is at 7:30 on November 16, 2023. This moment was 15 years in the making, and fans of the show are ready to celebrate!
TikToker ComedySpread shared the full clip of the Italian restaurant scene. Only watch if you're ready to take a serious trip down memory lane.
"Can we just eat at one of the other 8,000 Italian restaurants we passed?," the iconic scene began. "No, this restaurant is the best in all of Italy. Chef Gigi is the Michaelangelo of manicotti."
When the two walk into the restaurant, they run into the famous Chef Gigi and asked for a table for two.
"Oh, I can squeeze you in at 7:30," she said. "On November 16, 2023." One of the boys then responds, "That's in 15 years," and the other jumps in to say, "What if I don't feel like Italian that day?"
Fans of the show are hoping they are in the mood for Italian today, and even hoping for one or both of them to post on social media about the iconic table they waited 15 years for.
TikTokers Are Excited The Day Has Finally Arrived!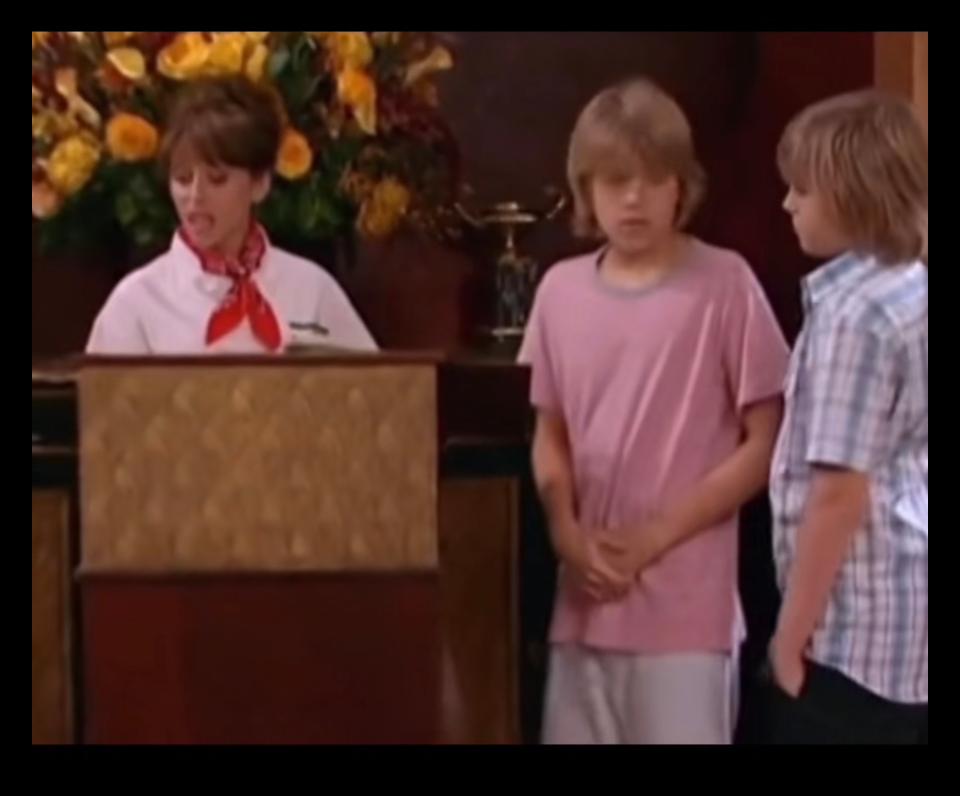 The Disney Channel shared a clip on TikTok from the show captioned, "*Checks watch* well it's about time 🙄 . . . 🎥: The Suite Life on Deck #Disney100"
In just a few hours, the video has already received more than 9.4 million views, and nearly 11,000 comments. To say fans were ready for this moment for a long time might be an understatement.
"Someone ask Dylan Sprouse if he's up for Italian," one person wrote, and many others shared the same sentiment.
One person shared, "If y'all google Dylan or Cole Sprouse a little banner runs on the top that says 'table for two. ✌️'" (We tried it out, and it does in fact happen! So even Google is pumped for this day!)
Another fan wrote what many of us are probably thinking, "It's November 16th 2023!! How in the world has it been 15 years already feel like it was just yesterday. 😫"
One other fan added on to that thought by sharing, "This is crazy I watched this when it aired and thought that seemed sooo insanely far in the future as a little kid and now I'm living it 😭what?!?"
So now the big question remains: Will Dylan or Cole Sprouse add to the excitement of the day with a scene reenactment or other acknowledgement of this exciting day? And we wait…
About Author